Volvo FL Electric visits Dennisons Ballyclare
Apr 01, 2022 @ 08:52
The skies were blue and the sun was shining for our first-ever electric event at Dennisons HQ!
On the day, we welcomed a number of customers to our site for a Volvo Trucks UK presentation on electromobility, a test drive of the Volvo FL Electric and plenty of craic and grub!
It was a fantastic day and we can't wait for our next electric event to showcase more of the range. Scroll down to see more photos of the day and some of our Volvo Electric Truck FAQs.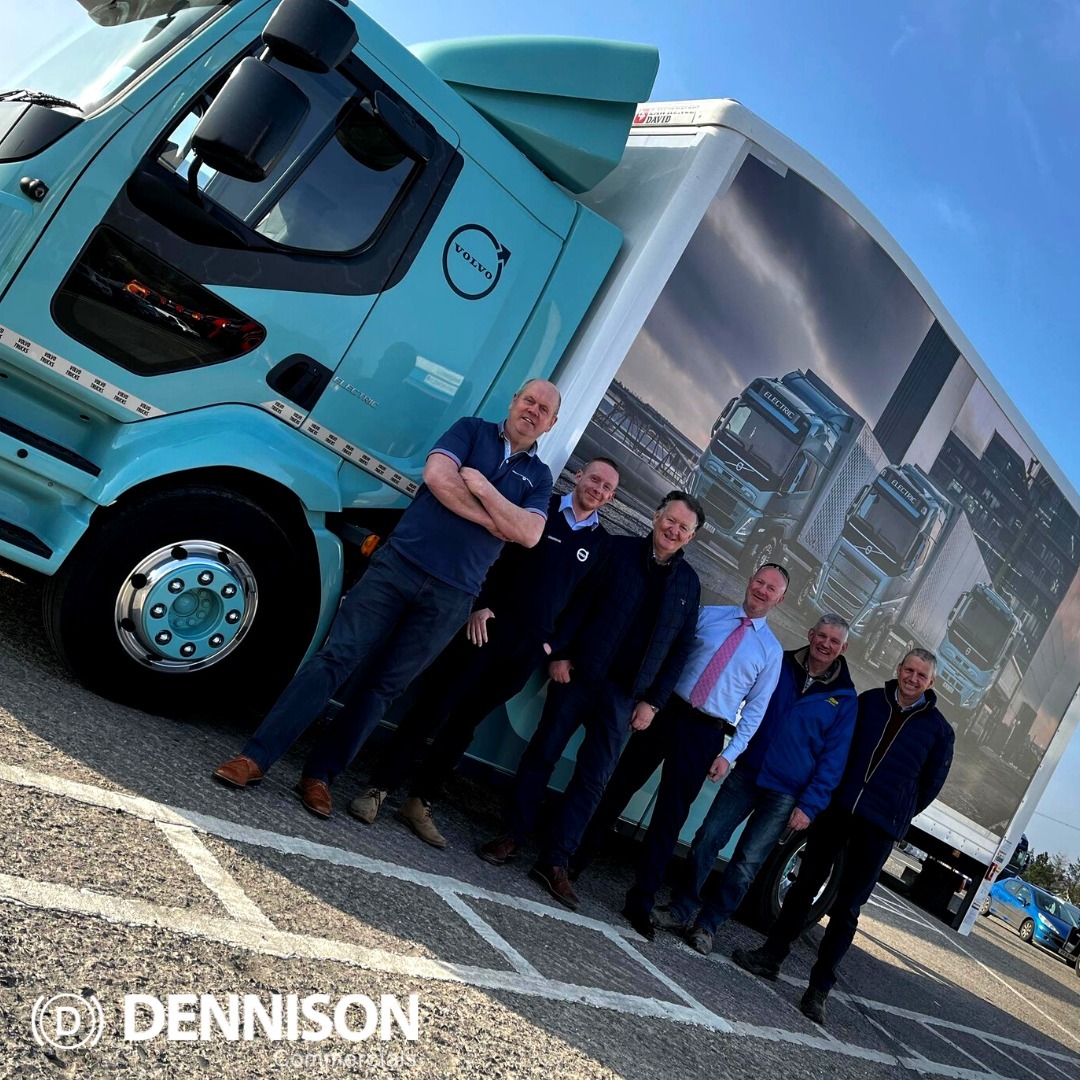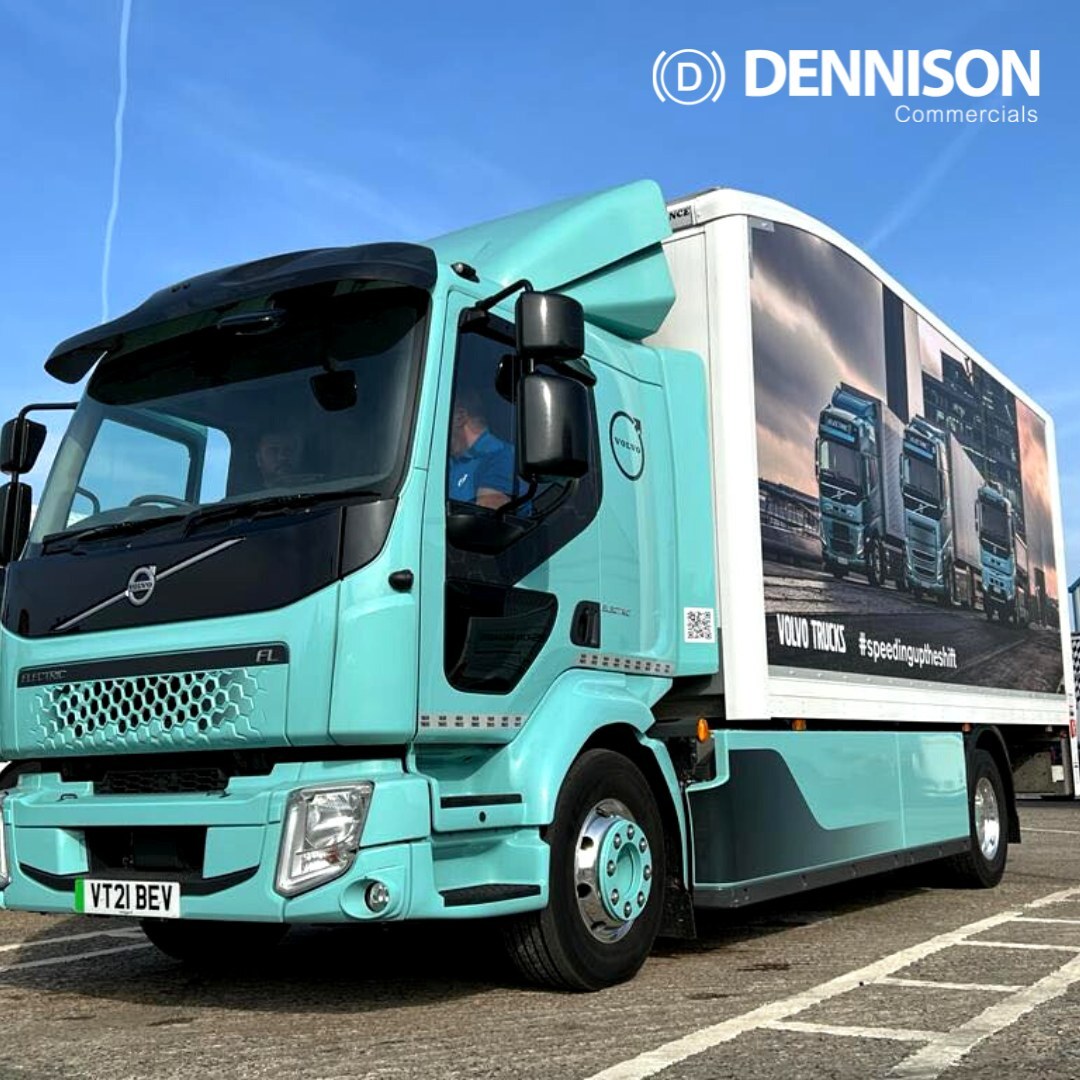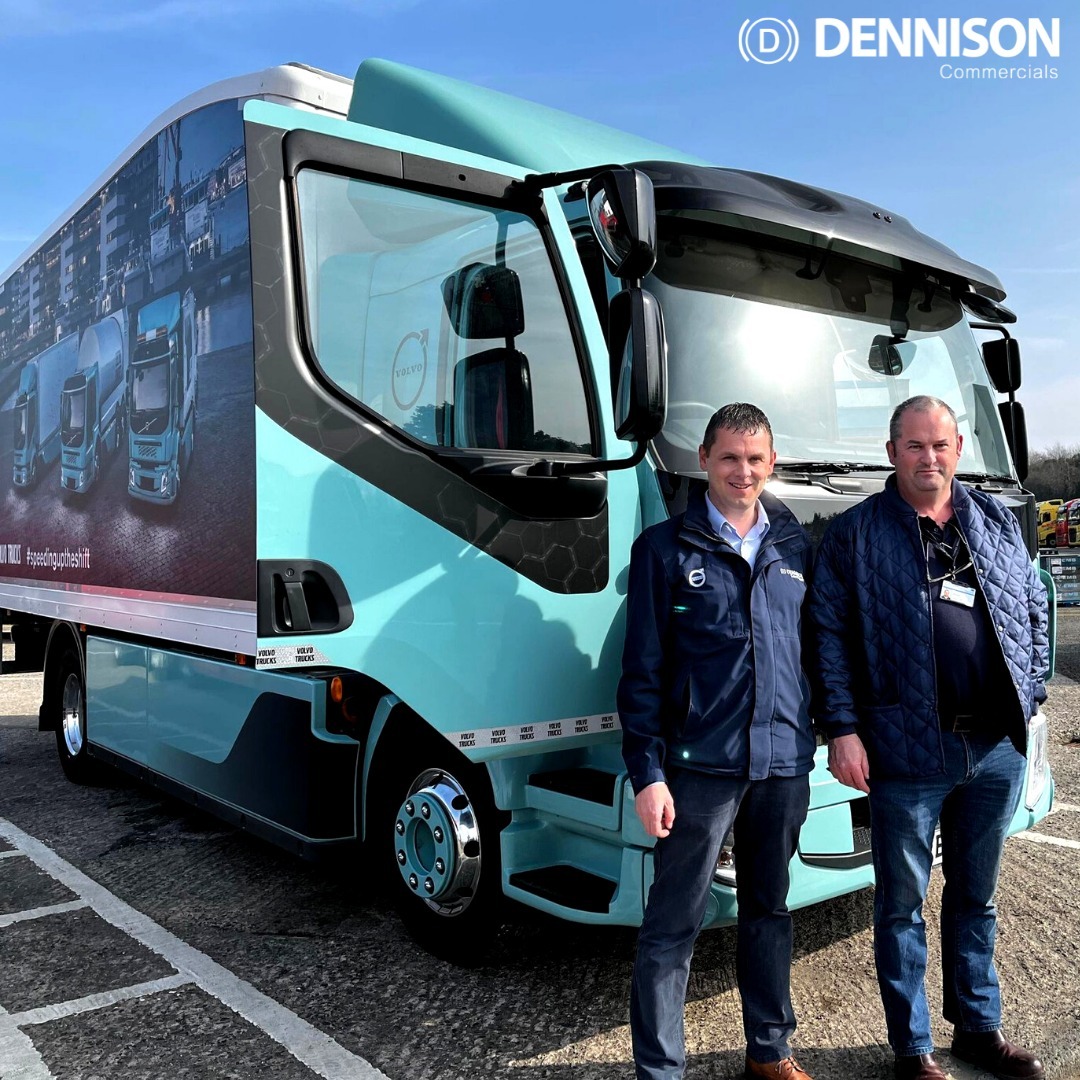 Electric Truck FAQ's

What are the driving forces behind electromobility?
Driving electric vehicles are a key factor in limiting greenhouse gas emissions.
Electric trucks can increase driver efficiency as they are permitted to access more locations than their diesel counterparts. Deliveries can be made in zero emission zones as electric trucks do not produce exhaust gasses.

What is the difference between Battery Electric Vehicles (BEV) and Fuel Cell Electric Vehicles (FCEV)?
Battery Electric Vehicles use energy stored in batteries which is then charged using electricity. Whereas electric vehicles using fuel cell technology is fuelled with hydrogen, which is converted into electricity whilst the vehicle is being driven.

What proportion of new trucks will be electric by 2030?
According to Volvo UK, estimates show that by 2030, 50% of all Volvo Trucks sold will be electric. Volvo is currently working with both technologies explained above. Battery Electric Vehicles can already be bought today, medium-duty Volvo FL and FE models are available to order. Fuel cell technology powered vehicles will become available in the second half of the decade.
Can electric trucks do things that other trucks can't?
Electric trucks can operate in cities at night as they a lot quieter, whilst other heavy vehicles are not permitted to do so.

Productivity can be improved by driving electric trucks as they can make more journeys during off peak times and get closer to the end delivery point because of their silent operation.
To find out more about our range of electric trucks, chat with our team.
Call Us: 028 9335 2827
Email Us: dclsales@dennisons.co.uk