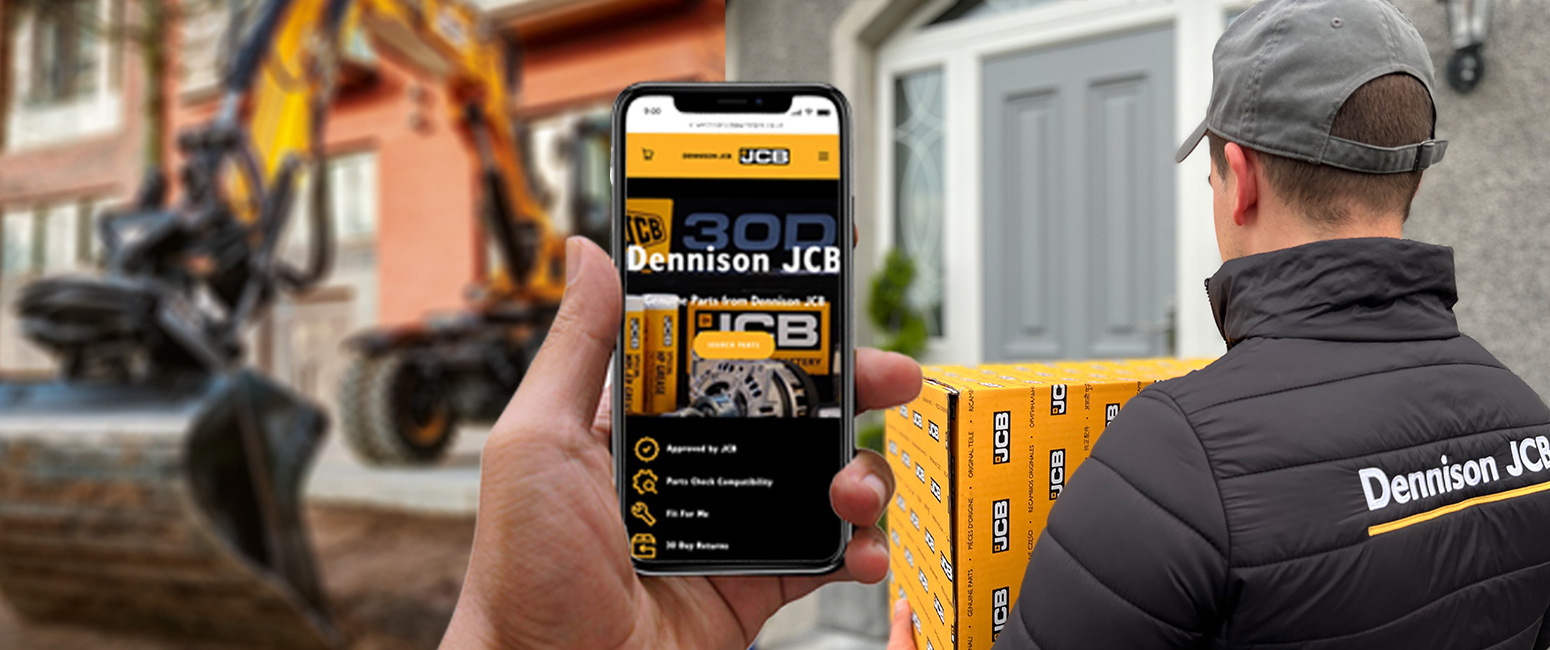 JCB Parts Store
Need a JCB part? Visit our NEW Dennisons JCB Parts Store today. Collection and delivery available.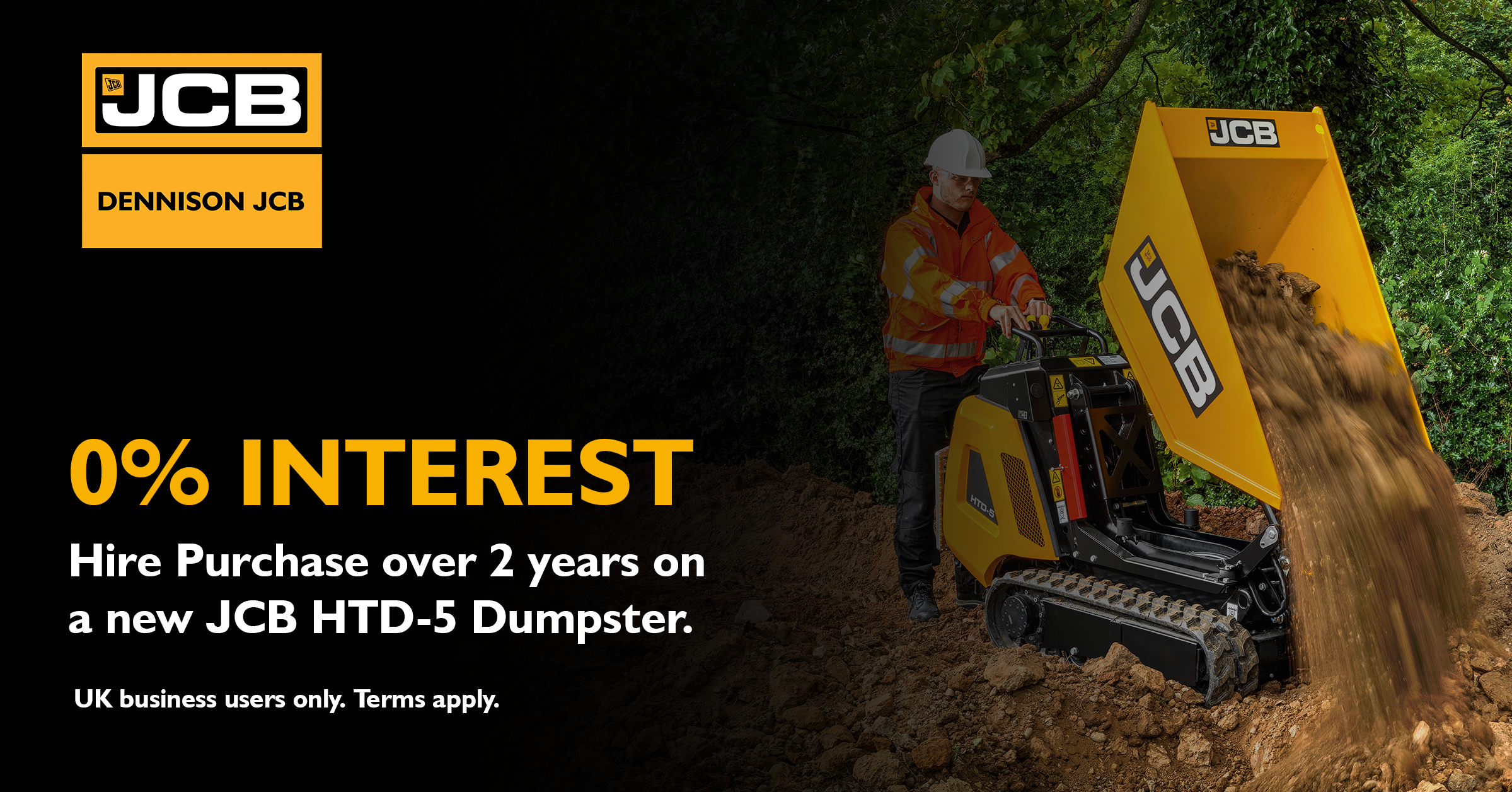 0% Interest Hire Purchase over 2 Years on new JCB HTD-5 Dumpsters
Take advantage of this 0% Interest Hire Purchase offer on new JCB HTD-5 Dumpsters. Available on a 0+24 month payment profile on machines ordered from 16.10.2023 and delivered by 31.12.2023 via Dennison JCB. This offer is subject to availability while stocks last. UK business users only. Terms apply.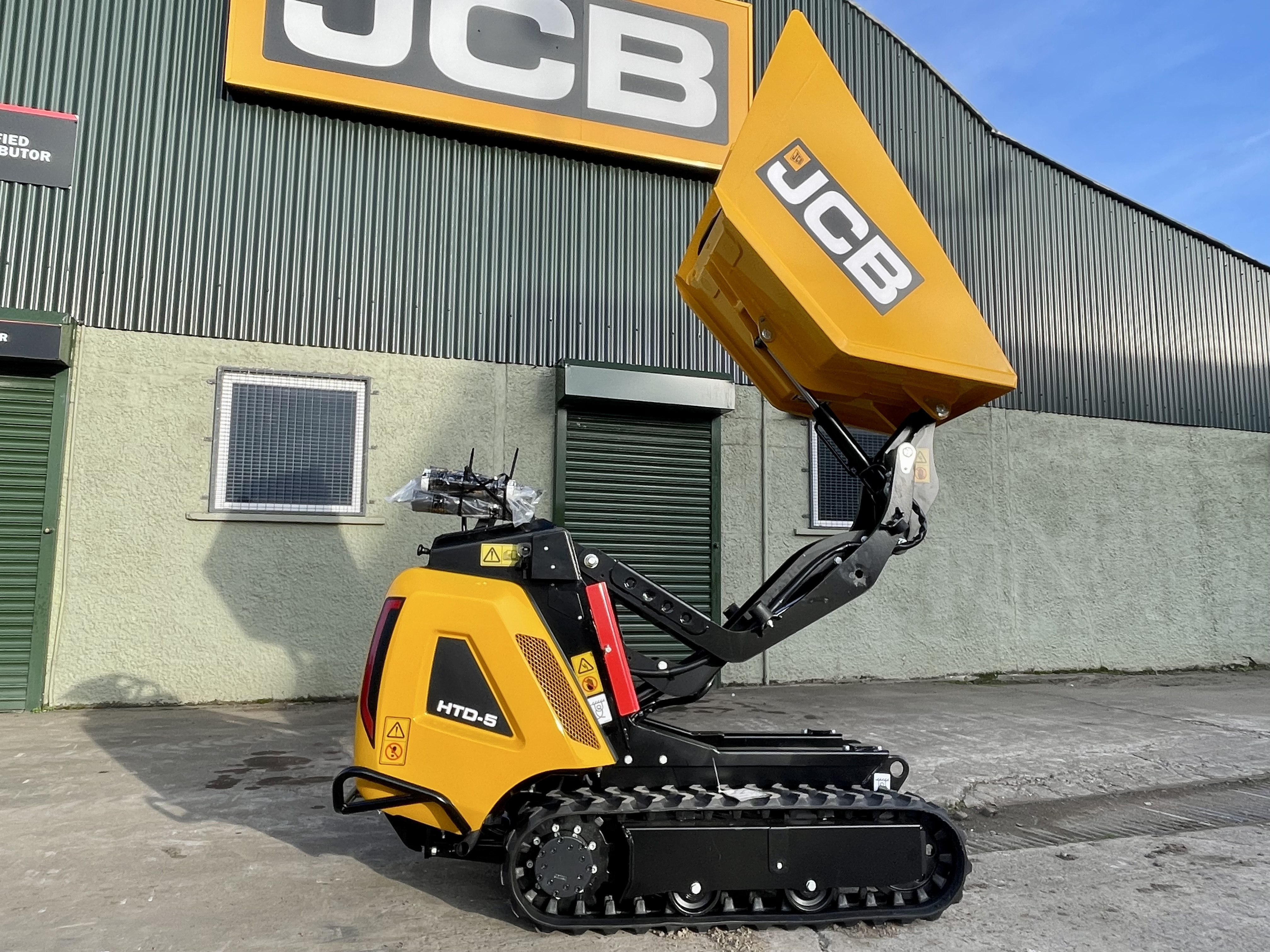 New Diesel Dumpster - Available now!
Introducing the new JCB Dumpster HTD-5 - a compact, ride-on, high-tip, diesel-powered dumpster designed to save you time, energy and money.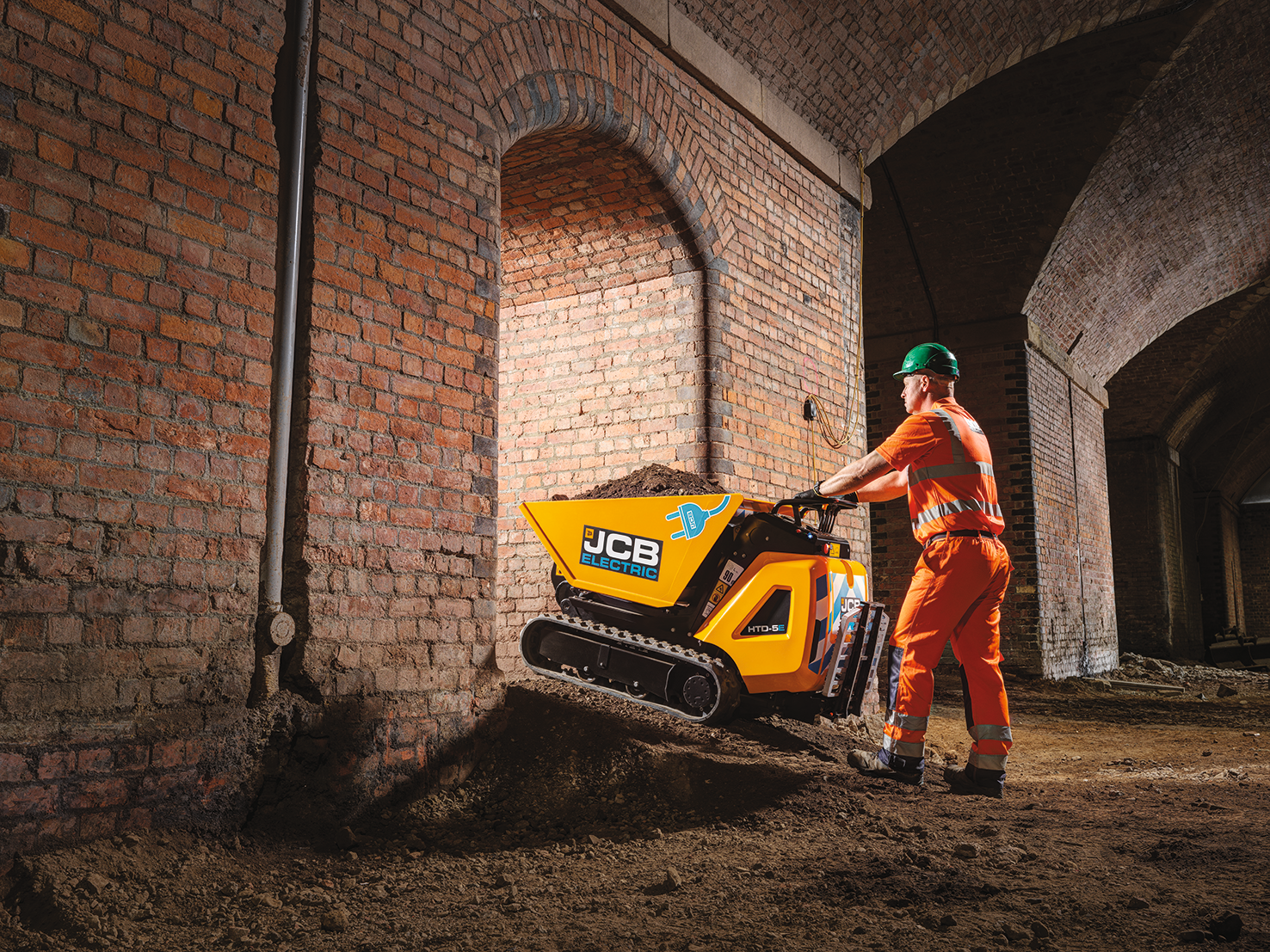 New Electric Dumpster - Available now!
JCB HTD-5E great for indoor and outdoor work and zero emission zones. This compact, high-tip Electric Dumpster is the industry's first high volume fully electric dumper!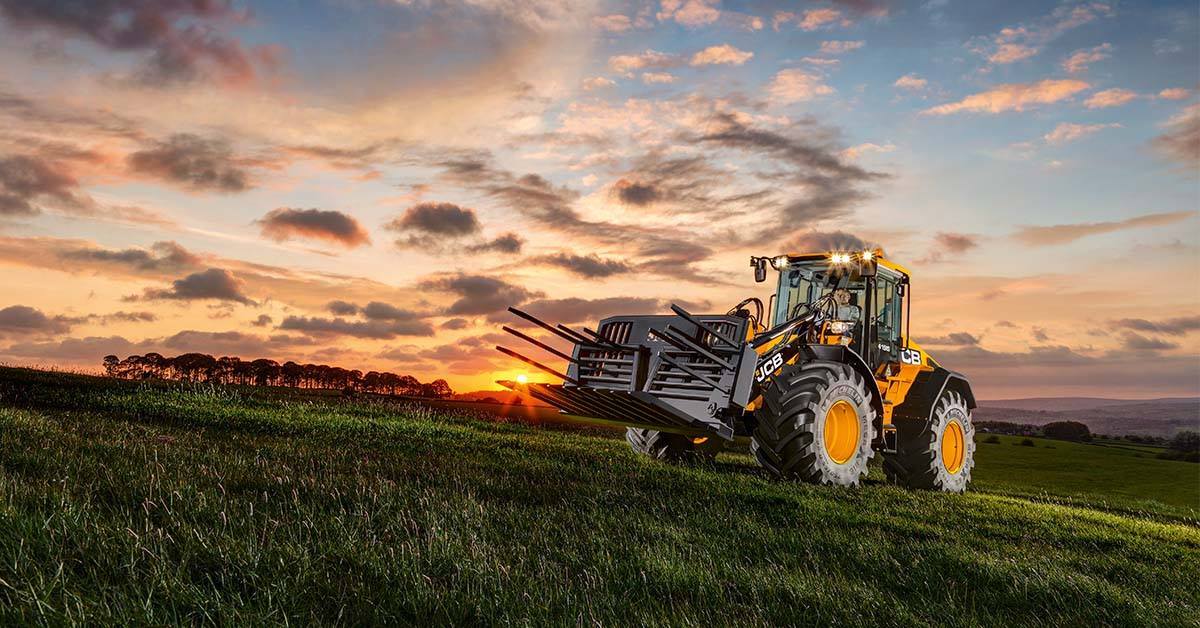 Promotions
Keep up to date with all of our latest promotions, helping you make even better savings.
OUT OF HOURS CONTACT INFORMATION
At Dennison JCB. we offer 24/7 backup support, 365 days of the year. If you require our assistance during out of hours and need the help of our team - give us a call on 028 9344 2222 and select from the relevant options!
Please note for our Dennison JCB out of hours service - additional call out charges may apply!