SHOP ON THE GO WITH OUR NEW DENNISON JCB ONLINE PARTS STORE
Aug 09, 2022 @ 09:28
WE'RE NOW JUST A CLICK AWAY...
𝗧𝗼𝗱𝗮𝘆, 𝘄𝗲'𝗿𝗲 𝘀𝘂𝗽𝗲𝗿 𝗲𝘅𝗰𝗶𝘁𝗲𝗱 𝘁𝗼 𝘂𝗻𝘃𝗲𝗶𝗹 𝗼𝘂𝗿 𝗕𝗥𝗔𝗡𝗗-𝗡𝗘𝗪 𝗗𝗲𝗻𝗻𝗶𝘀𝗼𝗻 𝗝𝗖𝗕 𝗢𝗻𝗹𝗶𝗻𝗲 𝗣𝗮𝗿𝘁𝘀 𝗦𝘁𝗼𝗿𝗲 𝗽𝗮𝗰𝗸𝗲𝗱 𝘄𝗶𝘁𝗵 𝗚𝗲𝗻𝘂𝗶𝗻𝗲 𝗝𝗖𝗕 𝗣𝗮𝗿𝘁𝘀 𝗮𝗻𝗱 𝗔𝗟𝗟 𝘆𝗼𝘂𝗿 𝗺𝗮𝗰𝗵𝗶𝗻𝗲 𝗲𝘀𝘀𝗲𝗻𝘁𝗶𝗮𝗹𝘀!
To celebrate the launch we're giving you all FREE STANDARD DELIVERY FOR ALL ORDERS OVER £50* placed before the end of August!
Just enter code 'Free Delivery' at checkout!
* Offer excludes Click & Collect only items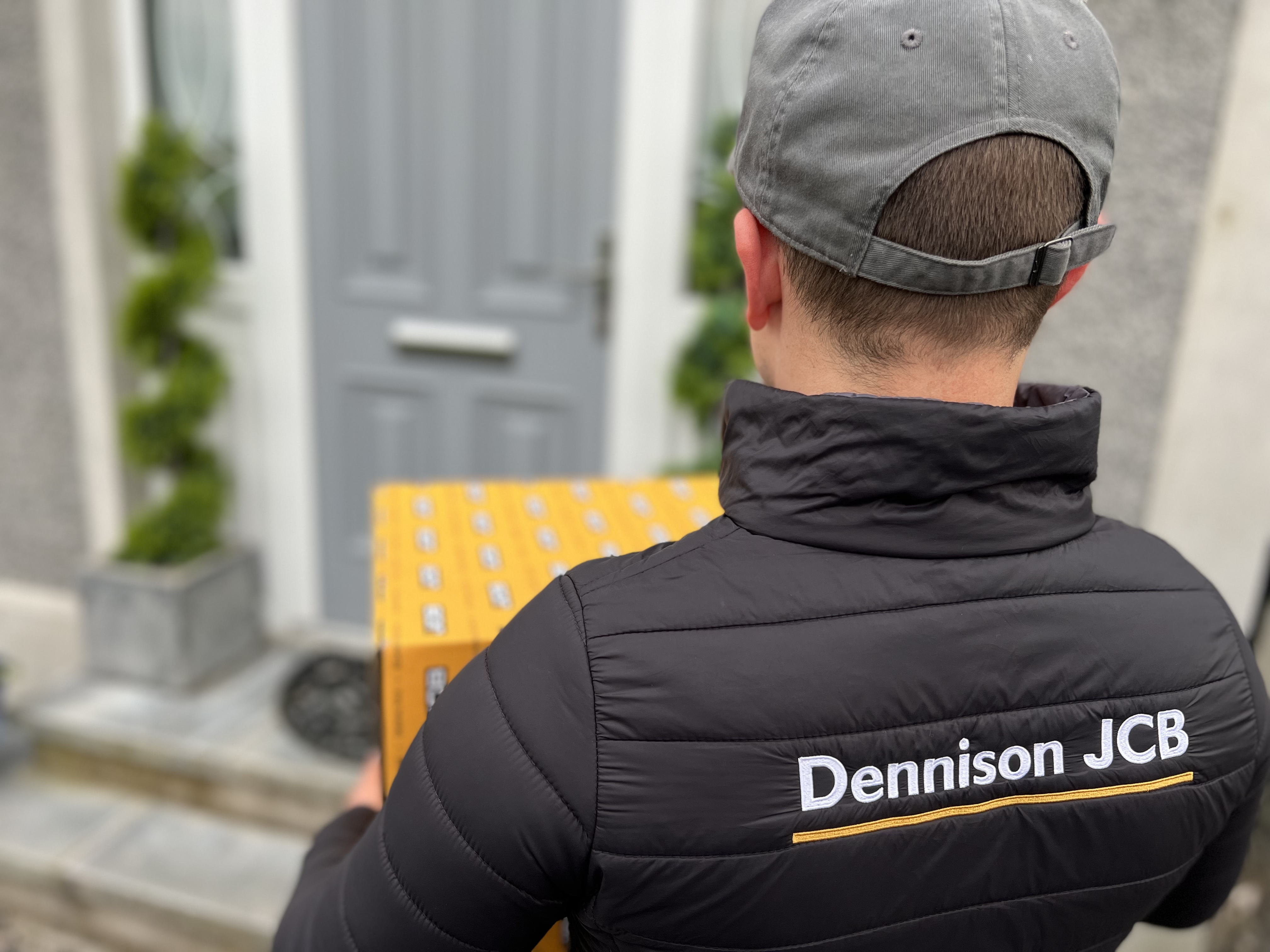 THE SMART WAY TO BUY YOUR JCB GENUINE PARTS
It's never been easier to buy genuine JCB parts, with a choice of delivery or click and collect.


Our Dennison JCB trained experts are always on hand to support and advise you.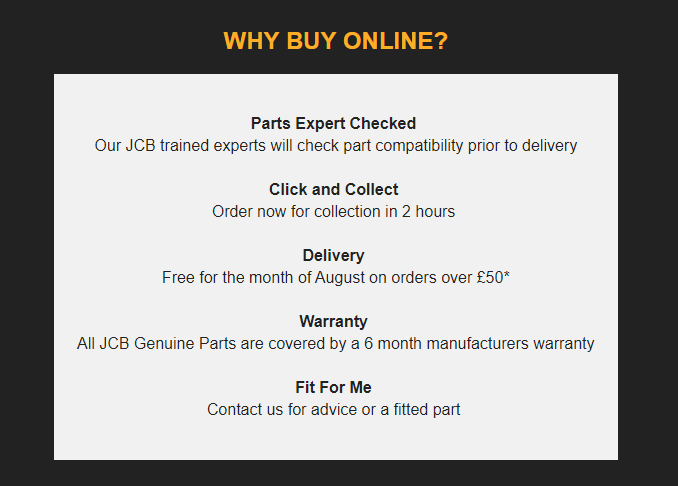 Visit https://www.dennisonjcbpartsto... to shop our new online parts store.
Terms & Conditions: Free standard delivery is only available on selected parts and excludes all click & collect only items. Free delivery is applicable to Northern Ireland and Mainland UK deliveries only.