#NationalDogDay at Dennison JCB
Aug 26, 2022 @ 16:11
🐶🐾 We had 'PAWSIBLY' the best Friday ever when the Doodles took over our Dennison JCB HQ in celebration of #NationalDogDay! 🐶🐾
𝗦𝗮𝘆 𝘄𝗼𝗼𝗳 𝘄𝗼𝗼𝗳 𝘁𝗼 𝗖𝗮𝗹𝗹𝗶𝗲 𝘁𝗵𝗲 𝗦𝗵𝗲𝗲𝗽𝗮𝗱𝗼𝗼𝗱𝗹𝗲 𝗮𝗻𝗱 𝗦𝗽𝗲𝗻𝗰𝗲𝗿 & 𝗛𝗲𝗿𝗯𝗶𝗲 𝘁𝗵𝗲 𝗟𝗮𝗯𝗿𝗮𝗱𝗼𝗼𝗱𝗹𝗲𝘀! 🦴
These gorgeous pups brought big smiles to our team and we think one of our furry customers might have just done a deal on that JCB 407 they were testing out!!!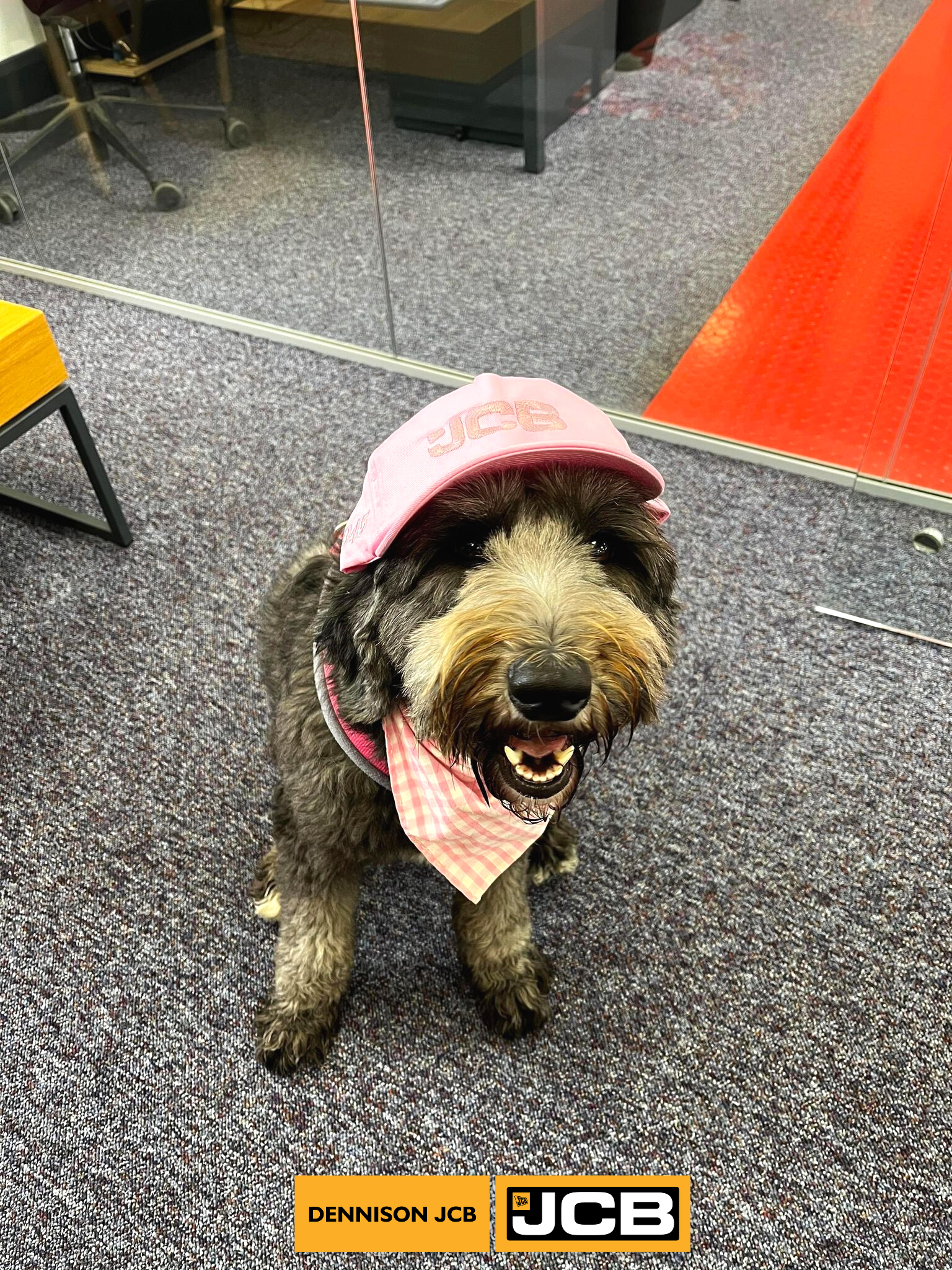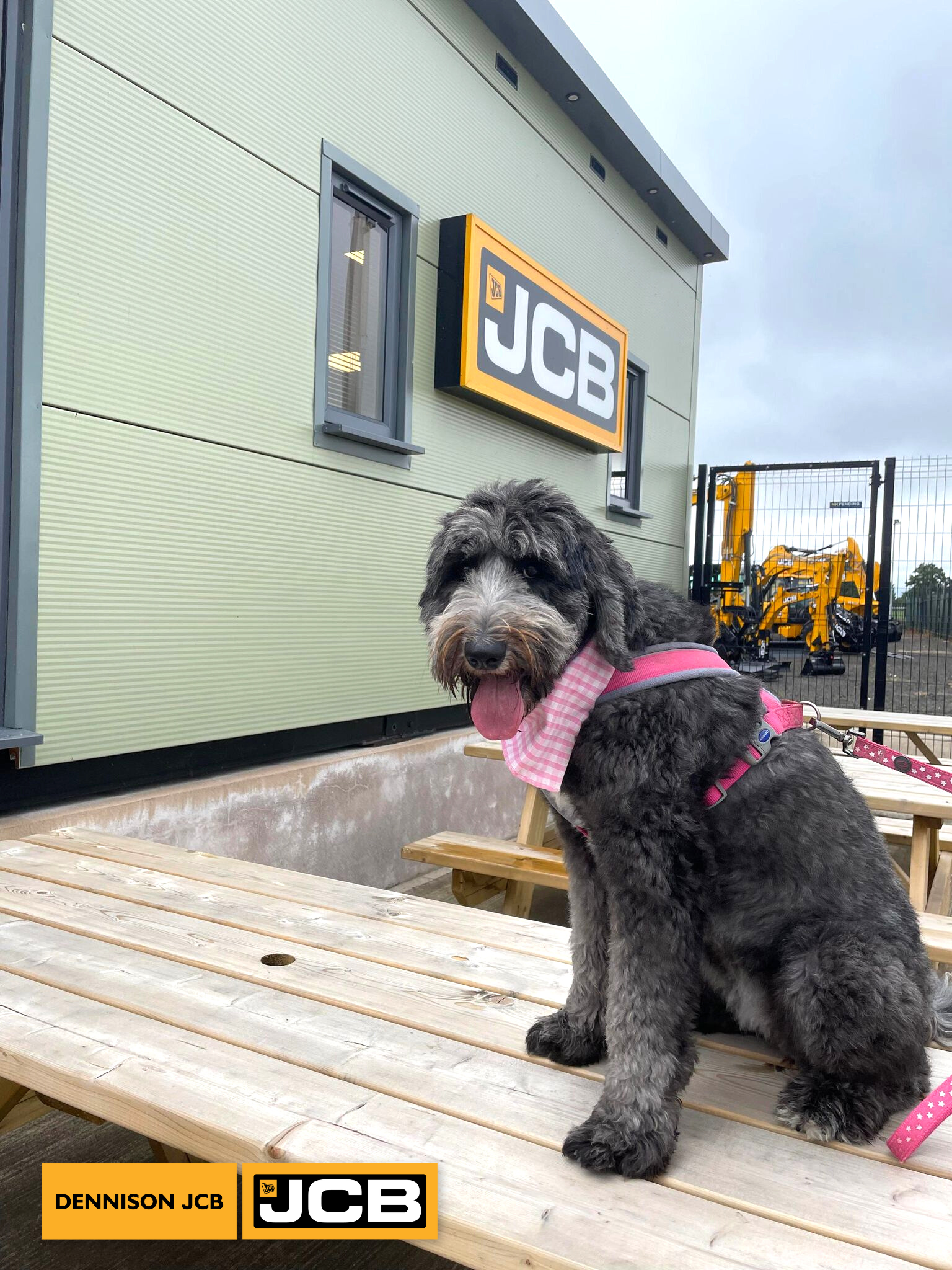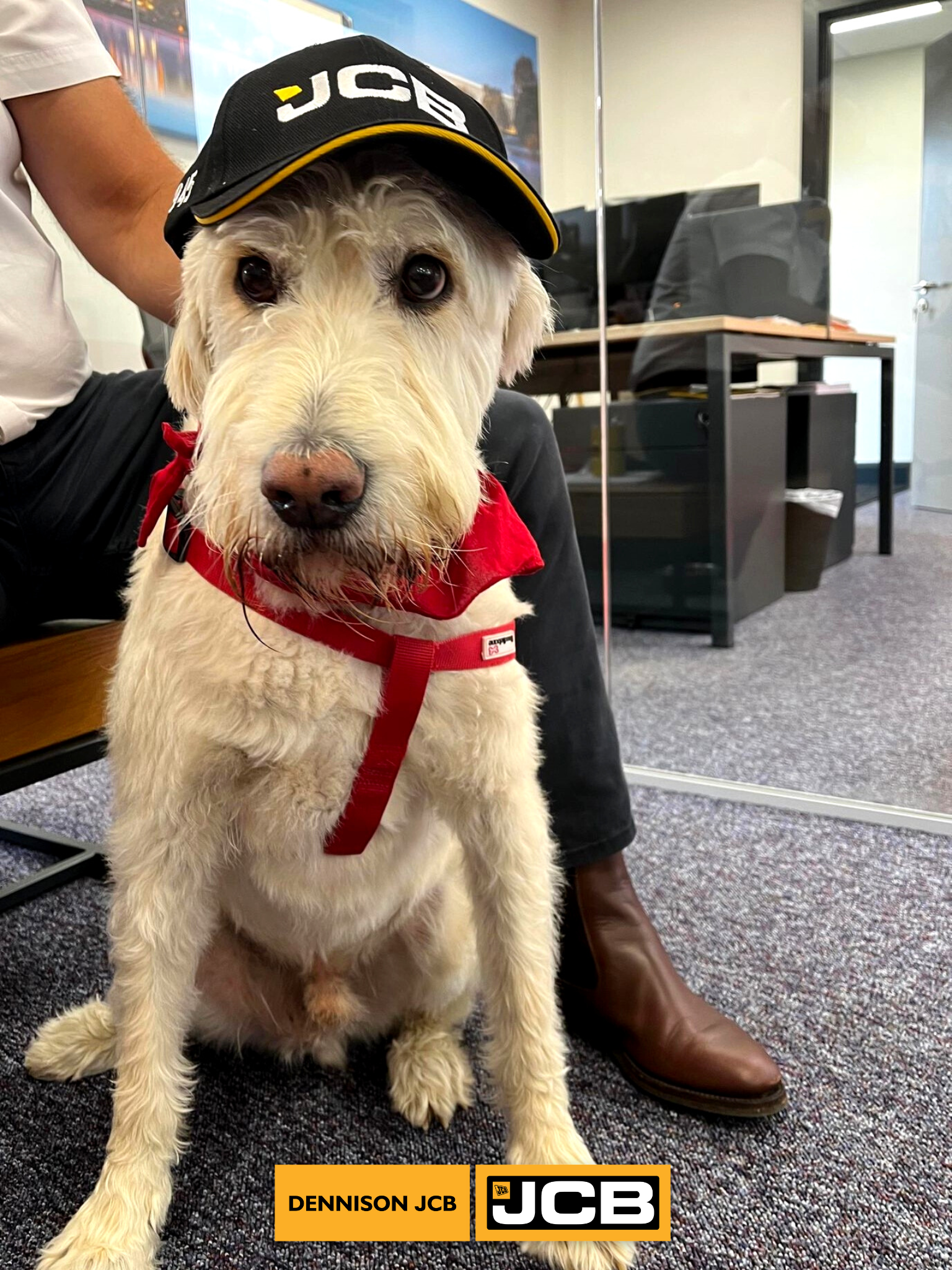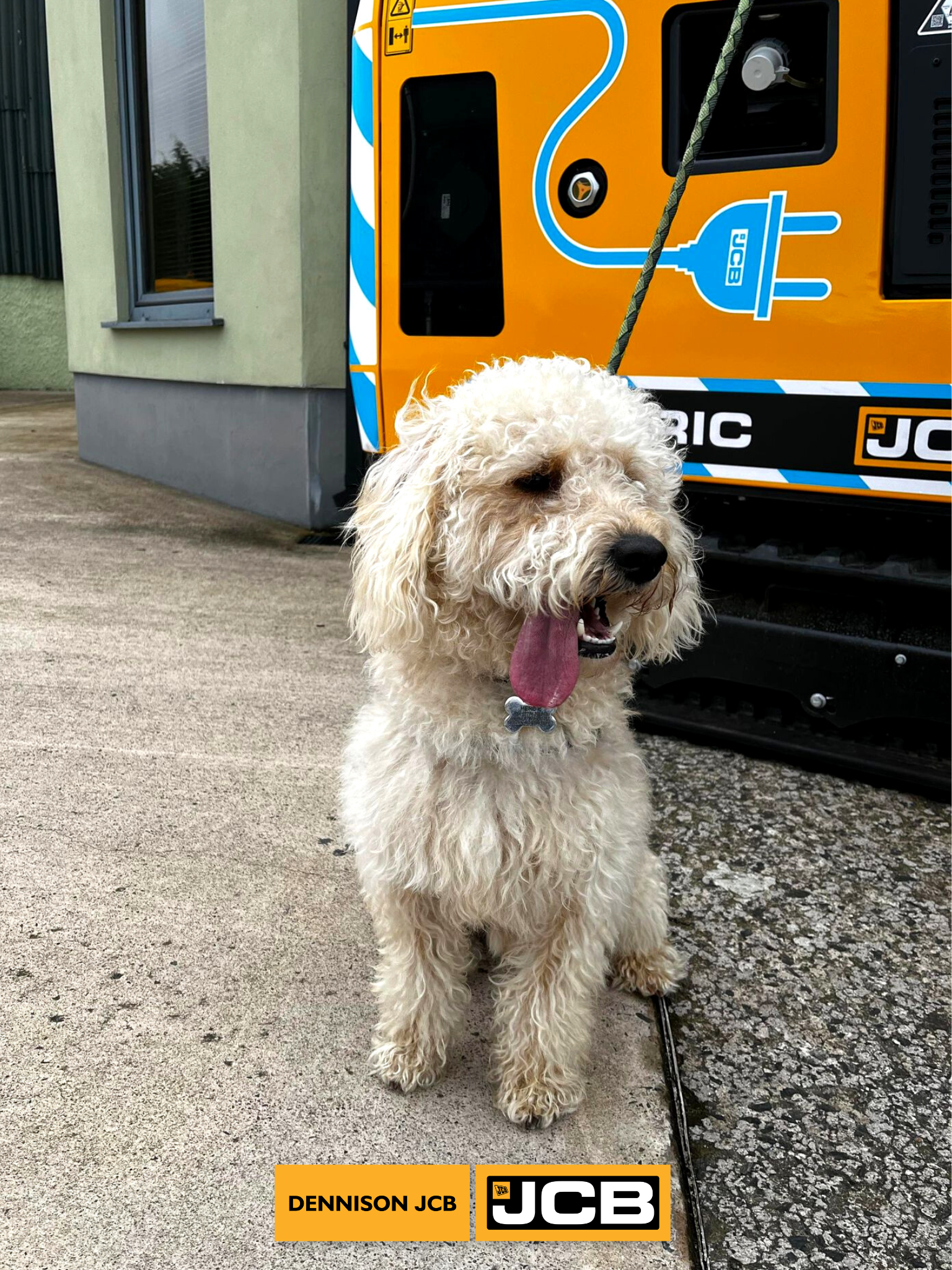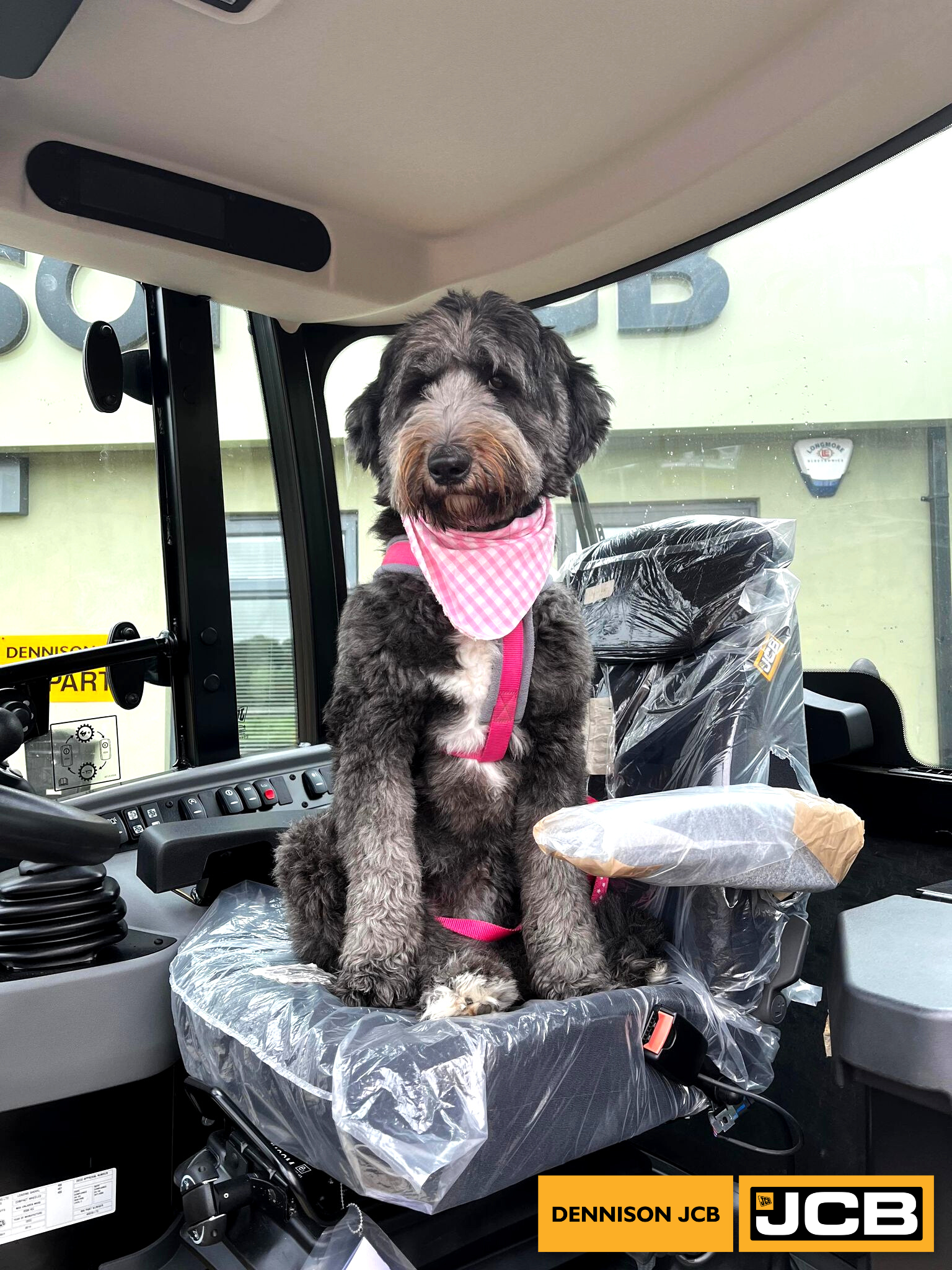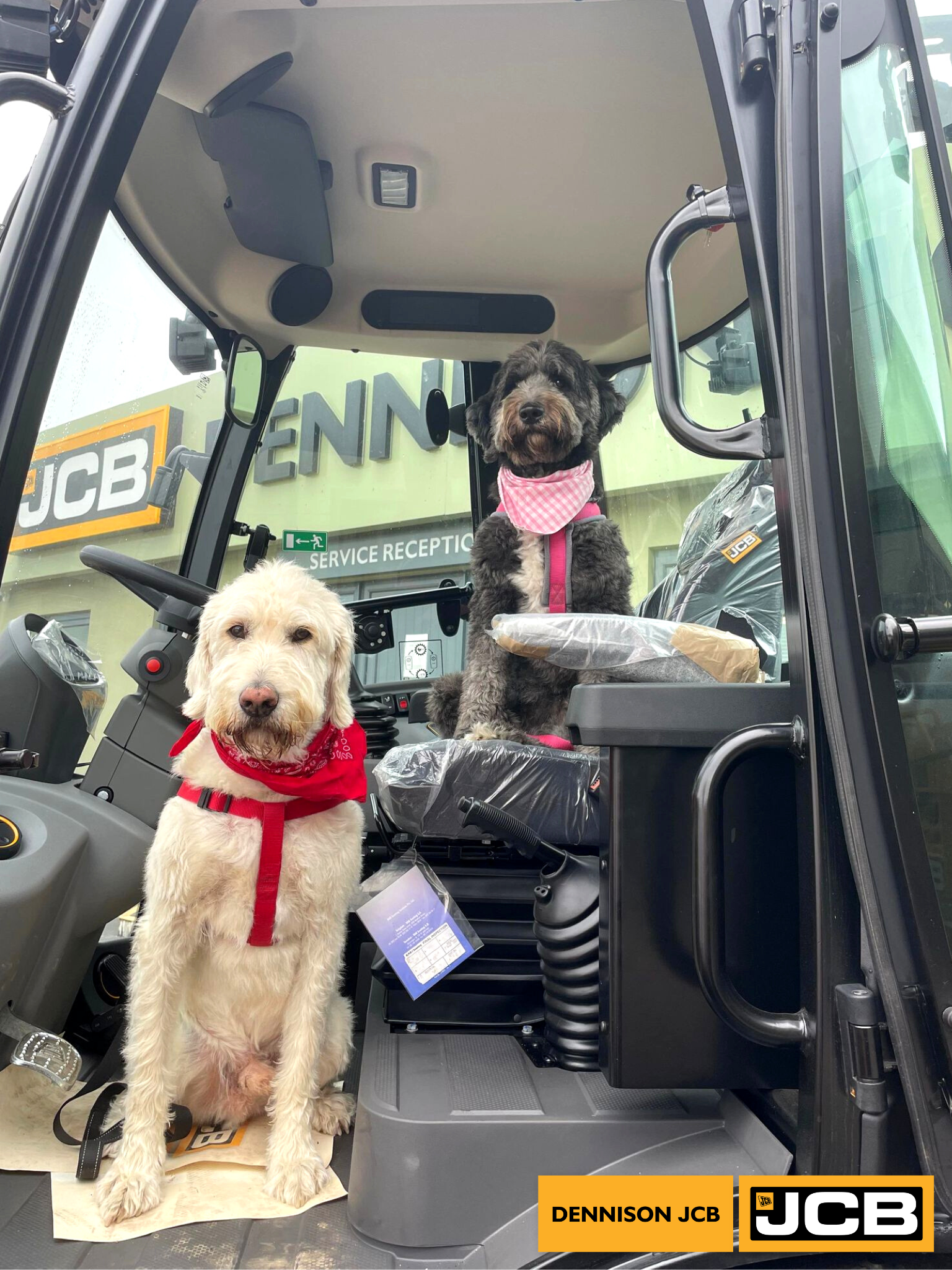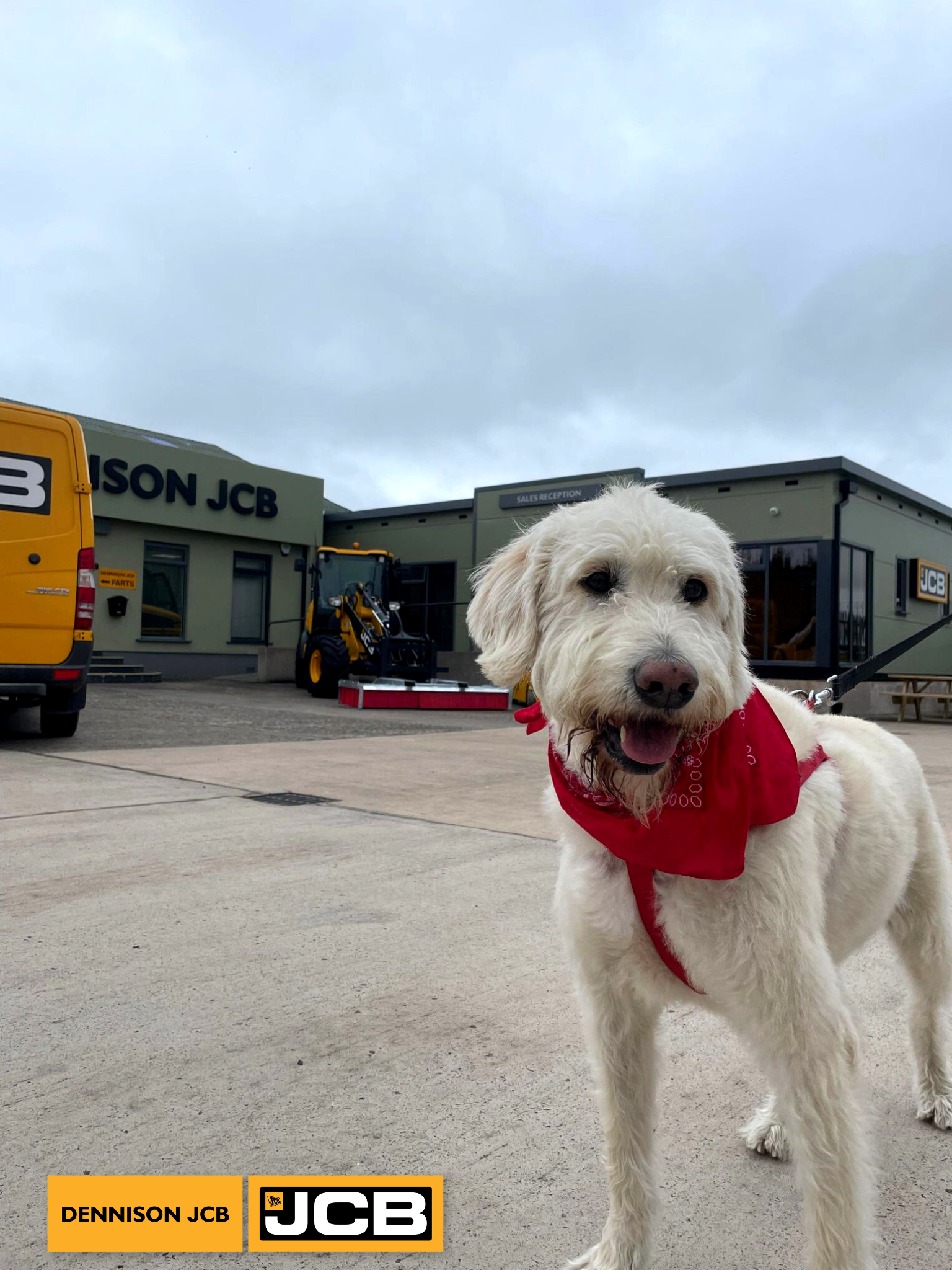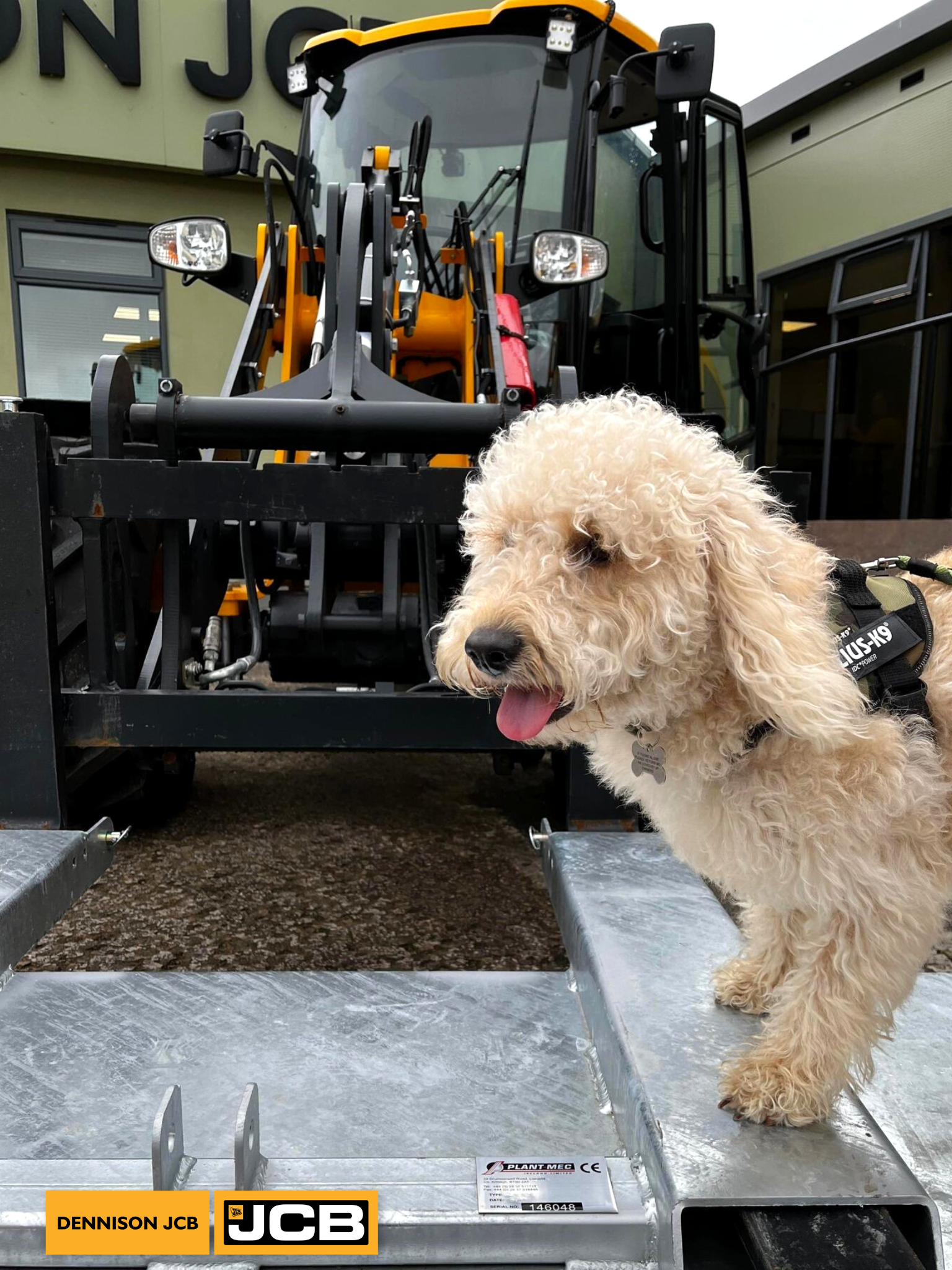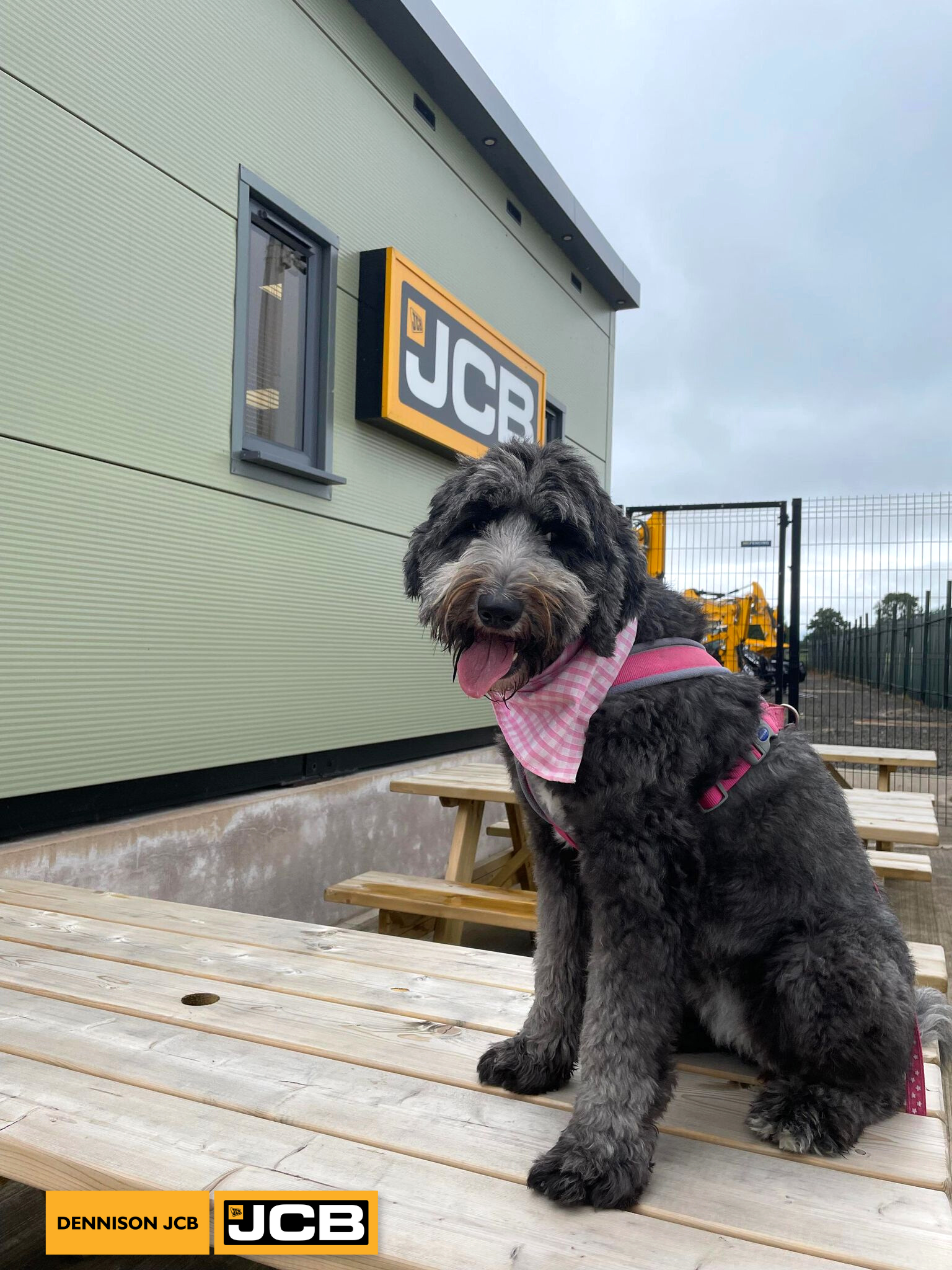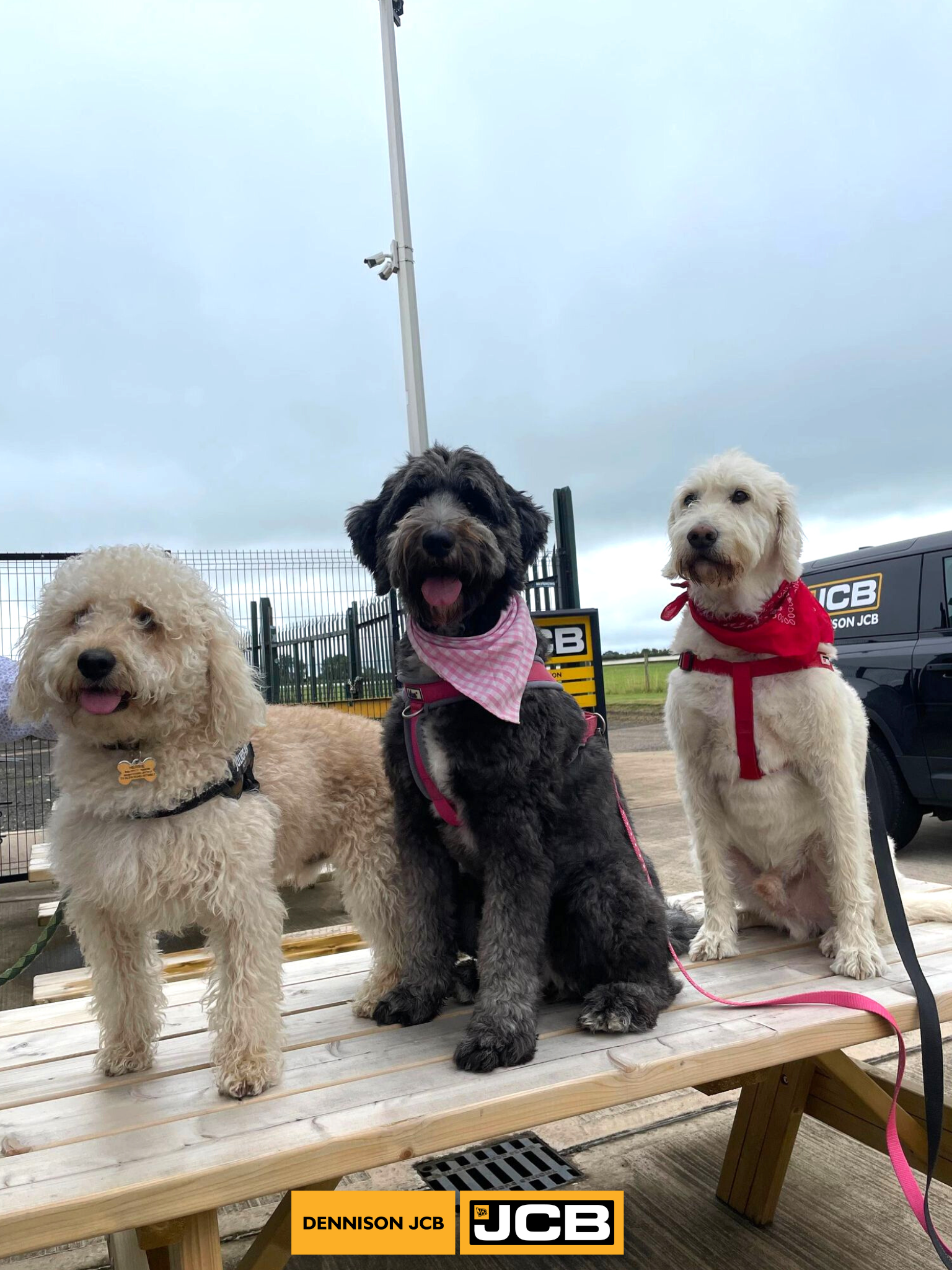 🌟🧢🌟 COMPETITION TIME 🌟🧢🌟
Fancy winning a JCB Baseball cap like the ones modelled by Callie & Spencer?
Post a photo in the comments below of your doggy and a JCB for your chance to #WIN! 𝗖𝗼𝗺𝗽𝗲𝘁𝗶𝘁𝗶𝗼𝗻 𝗰𝗹𝗼𝘀𝗲𝘀 𝗙𝗿𝗶𝗱𝗮𝘆 𝟮𝗻𝗱 𝗦𝗲𝗽𝘁! Terms & Conditions Apply!
𝗖𝗼𝗺𝗽𝗲𝘁𝗶𝘁𝗶𝗼𝗻 𝘀𝘁𝗮𝗿𝘁𝘀 𝟮𝟲𝘁𝗵 𝗔𝘂𝗴𝘂𝘀𝘁 𝗮𝗻𝗱 𝗲𝗻𝗱𝘀 𝟮𝗻𝗱 𝗦𝗲𝗽𝘁𝗲𝗺𝗯𝗲𝗿 𝟮𝟬𝟮𝟮 𝗮𝘁 𝟭𝟭.𝟱𝟵𝗮𝗺. 𝟭𝟴+ 𝗨𝗞 & 𝗜𝗿𝗲𝗹𝗮𝗻𝗱 𝗥𝗲𝘀𝗶𝗱𝗲𝗻𝘁𝘀 𝗢𝗻𝗹𝘆. 𝟭𝘅 𝘄𝗶𝗻𝗻𝗲𝗿 𝘄𝗶𝗹𝗹 𝗯𝗲 𝘀𝗲𝗹𝗲𝗰𝘁𝗲𝗱 𝗮𝘁 𝗿𝗮𝗻𝗱𝗼𝗺 𝗮𝗻𝗱 𝗻𝗼𝘁𝗶𝗳𝗶𝗲𝗱 𝘃𝗶𝗮 𝘁𝗵𝗲 𝗗𝗲𝗻𝗻𝗶𝘀𝗼𝗻 𝗝𝗖𝗕 𝗮𝗰𝗰𝗼𝘂𝗻𝘁 𝗼𝗻𝗹𝘆. 𝗪𝗲 𝗱𝗼 𝗻𝗼𝘁 𝗼𝘄𝗻 𝗮𝗻𝘆 𝗲𝘅𝘁𝗲𝗿𝗻𝗮𝗹 𝗮𝗰𝗰𝗼𝘂𝗻𝘁𝘀 𝗮𝗻𝗱 𝘄𝗶𝗹𝗹 𝗻𝗼𝘁 𝗰𝗼𝗻𝘁𝗮𝗰𝘁 𝘆𝗼𝘂 𝗯𝗲𝗳𝗼𝗿𝗲 𝘁𝗵𝗲 𝗰𝗹𝗼𝘀𝗶𝗻𝗴 𝗱𝗮𝘁𝗲.