McKinstry Skip Hire collect two brand new Volvo FH 500's.
Jul 30, 2022 @ 12:33
Oohh La La, what do we have here? 𝗜𝘀 𝘁𝗵𝗮𝘁 McKinstry Skip Hire Ltd'𝘀 𝘁𝘄𝗼 𝗕𝗥𝗔𝗡𝗗 𝗡𝗘𝗪, 𝗩𝗼𝗹𝘃𝗼 𝗙𝗛𝟱𝟬𝟬 𝟲𝗫𝟮 𝗜-𝗦𝗮𝘃𝗲 𝗚𝗹𝗼𝗯𝗲𝘁𝗿𝗼𝘁𝘁𝗲𝗿𝘀???

A few weeks ago, we were absolutely delighted to welcome Darren & Mark McKinstry and some of their team to our Ballyclare HQ to collect their two, new Volvo Trucks!

𝗕𝗼𝘁𝗵 𝘀𝗵𝗶𝗻𝘆 𝘁𝗿𝘂𝗰𝗸𝘀 𝗳𝗲𝗮𝘁𝘂𝗿𝗲 𝗗𝗿𝗶𝘃𝗲++ 𝗣𝗮𝗰𝗸𝗮𝗴𝗲𝘀, 𝗠𝗲𝗱𝗶𝗮 𝗣𝗮𝗰𝗸𝗮𝗴𝗲𝘀 𝗮𝗻𝗱 𝗩𝗶𝘀𝗶𝗯𝗶𝗹𝗶𝘁𝘆 𝗣𝗮𝗰𝗸𝗮𝗴𝗲𝘀, 𝗮𝘀 𝘄𝗲𝗹𝗹 𝗮𝘀...
𝗢𝗻 𝘁𝗵𝗲 𝗱𝗮𝘆, 𝘁𝗵𝗲 𝗯𝗿𝗼𝘁𝗵𝗲𝗿𝘀 𝗮𝗻𝗱 𝘁𝗵𝗲𝗶𝗿 𝘁𝗲𝗮𝗺 𝘄𝗲𝗿𝗲 𝗴𝗿𝗲𝗲𝘁𝗲𝗱 𝗯𝘆 𝗼𝘂𝗿 𝗖𝗵𝗮𝗶𝗿𝗺𝗮𝗻 𝗪𝗶𝗹𝘀𝗼𝗻 𝗗𝗲𝗻𝗻𝗶𝘀𝗼𝗻, 𝗠𝗗 𝗝𝗼𝗵𝗻 𝗝𝗲𝗻𝗸𝗶𝗻𝘀 and 𝗦𝗮𝗹𝗲𝘀 𝗗𝗶𝗿𝗲𝗰𝘁𝗼𝗿 𝗥𝗼𝗯 𝗜𝗿𝗲𝗹𝗮𝗻𝗱.
There was also an extra surprise visit from Volvo Trucks UK & Ireland MD, Christian Coolsaet and Volvo Trucks Network Sales Director Joe Roddy who both stopped by for some photos with the McKinstry team!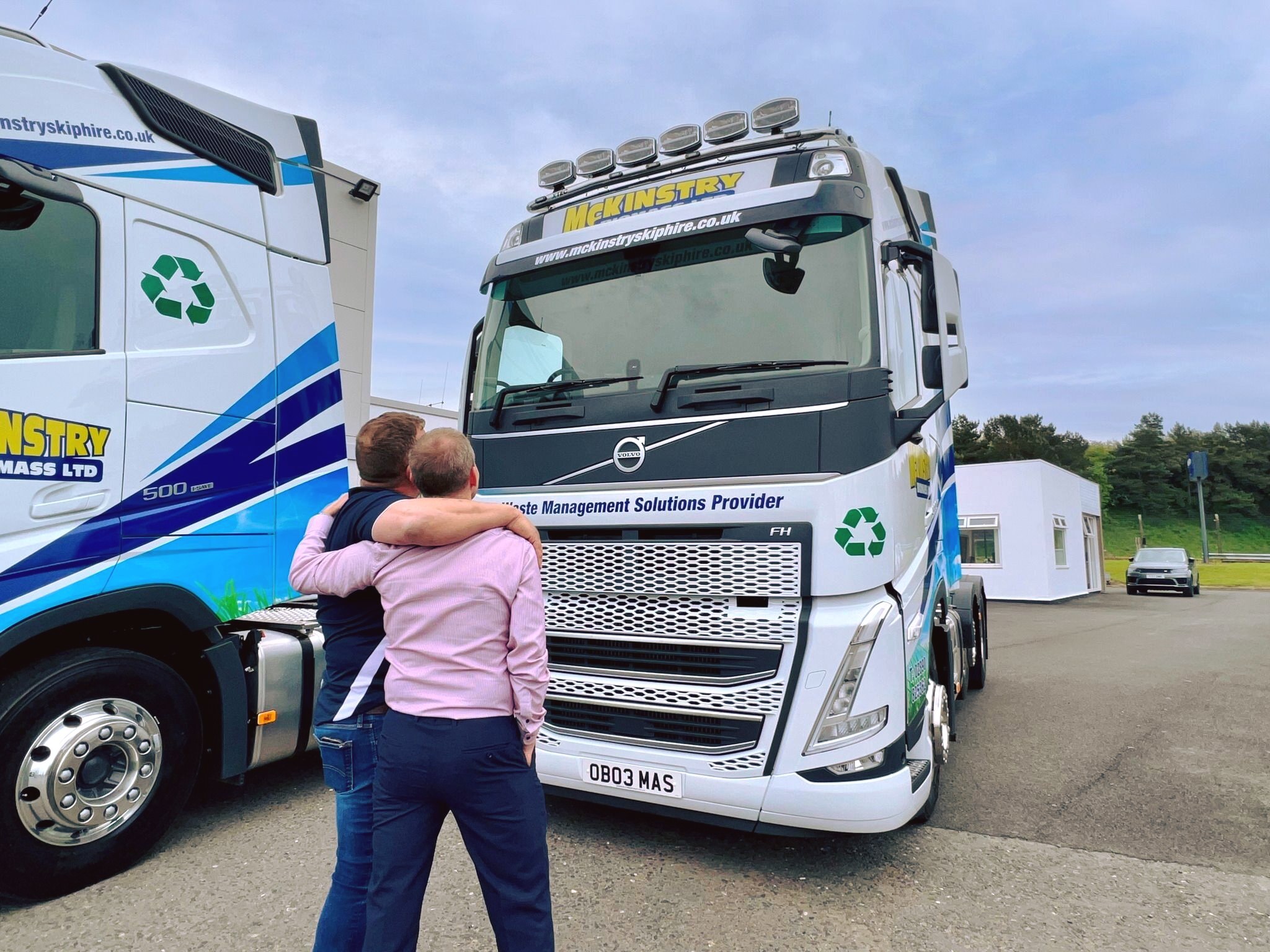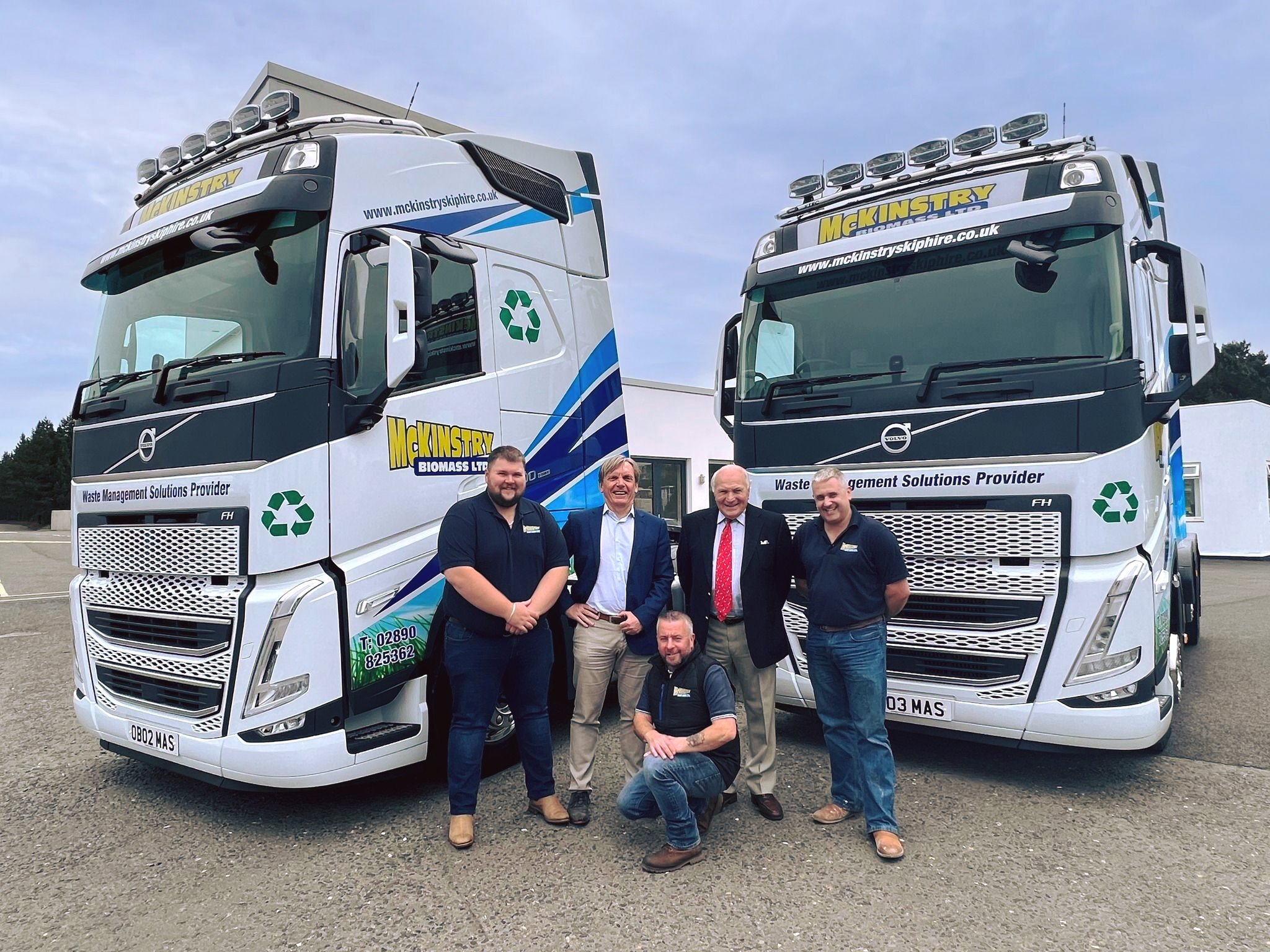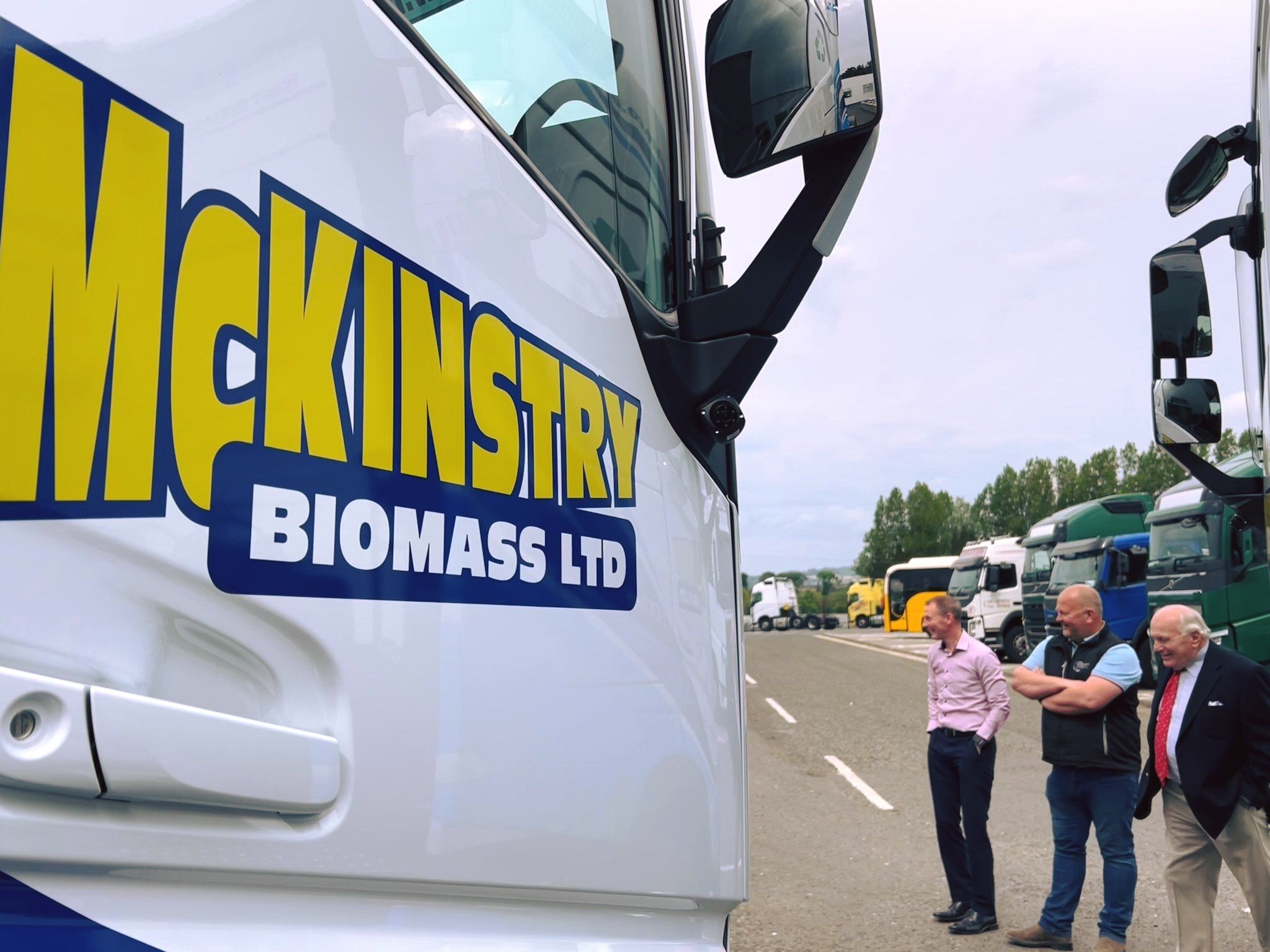 𝗔 𝗯𝗶𝗴 𝘁𝗵𝗮𝗻𝗸 𝘆𝗼𝘂 𝘁𝗼 𝗗𝗮𝗿𝗿𝗲𝗻 𝗮𝗻𝗱 𝗠𝗮𝗿𝗸 𝗳𝗼𝗿 𝗼𝗻𝗰𝗲 𝗮𝗴𝗮𝗶𝗻 𝗰𝗵𝗼𝗼𝘀𝗶𝗻𝗴 𝗗𝗲𝗻𝗻𝗶𝘀𝗼𝗻 𝗖𝗼𝗺𝗺𝗲𝗿𝗰𝗶𝗮𝗹𝘀!