Dennison Commercials celebrate the joy of giving this Christmas with £10K donation to NI Children's Hospice!
Dec 22, 2021 @ 15:09
Local, family-run business Dennison Commercials is delighted to announce that it has made a £10,000 donation to local children's charity, Northern Ireland Children's Hospice.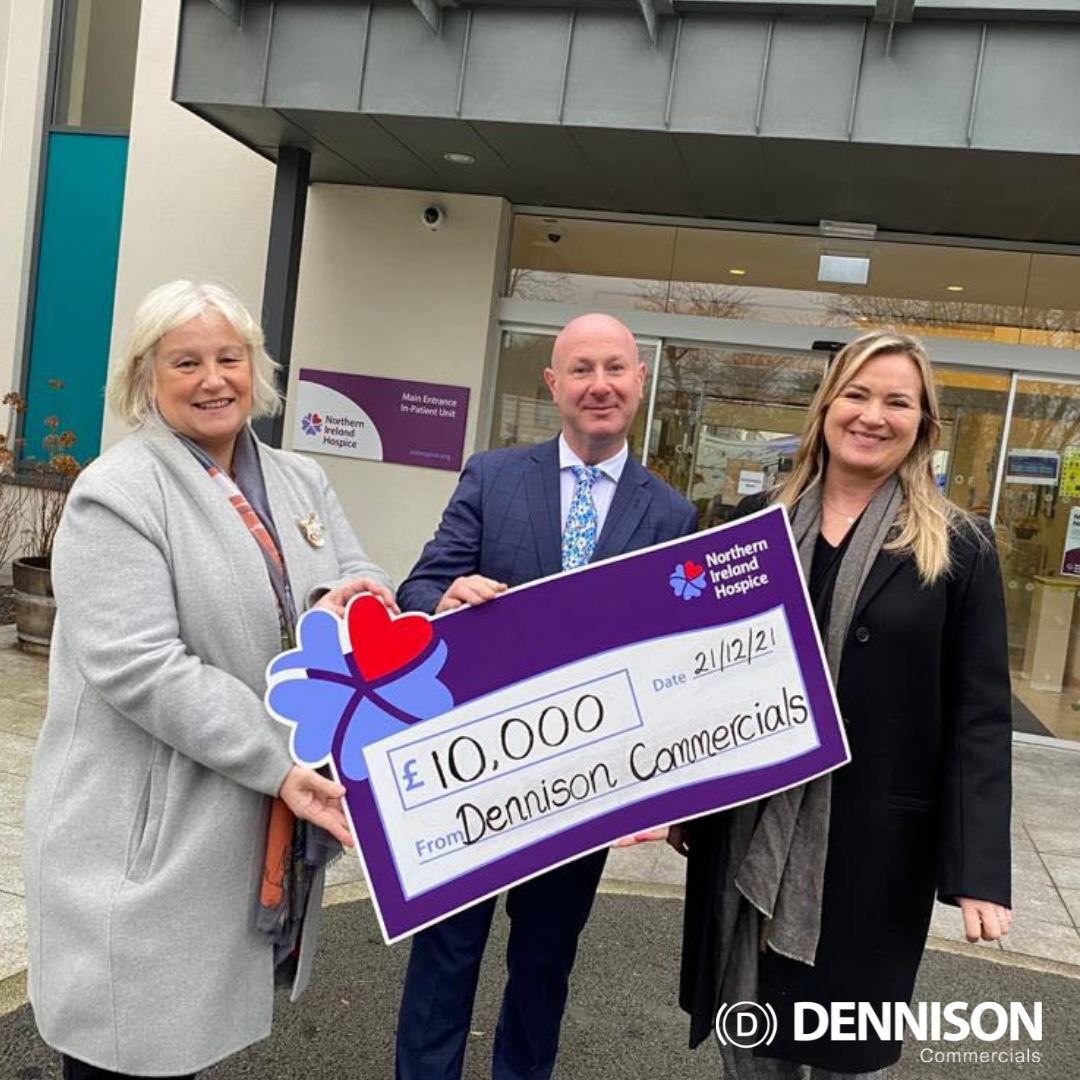 Photograph: (L-R) Heather Weir, Chief Executive of NI Children's Hospice with John Jenkins, and Katrina Dennison, Dennison Commercials Directors
The donation will help support the hospice in delivering specialist palliative care to infants and children, as well as support services for carers and families.
Last year, Dennisons celebrated 50 years in business by donating £50,000 to the children's charity - the funds donated helped the team care for hundreds of babies and children living with life-limiting illness across NI.
Throughout 2021, the fundraising efforts typically employed by the children's hospice have been greatly impacted by the COVID-19 pandemic. Despite the challenges in raising these vital funds, the team continued to offer incredible care to the children and families who are reliant on their services.
Katrina Dennison, Dennison Commercials Director said, "Last year, we were proud to mark our 50th anniversary with a very deserving donation to the NI Children's Hospice.
After another extremely difficult year of fundraising for the charity, we once again are very pleased to support the NI Children's Hospice team which provides remarkable care and support for our local children and families."
If you would like to make a donation to the Northern Ireland Children's Hospice, please visit www.nihospice.org/support-us