Chestnutt Animal Feeds' New FH500
Aug 12, 2022 @ 08:47
*taps microphone*
We're interrupting your Saturday afternoon plans to show off this WORLDIE, FH500 6X2 with dual clutch that's just been delivered to Chestnutt Animal Feeds Limited!!!
𝗕𝗲𝗳𝗼𝗿𝗲 𝗶𝘁 𝘄𝗮𝘀 𝗱𝗿𝗼𝗽𝗽𝗲𝗱 𝗼𝗳𝗳 𝗮𝘁 𝘁𝗵𝗲 𝗳𝗮𝗺𝗶𝗹𝘆-𝗿𝘂𝗻 𝗯𝘂𝘀𝗶𝗻𝗲𝘀𝘀'𝘀 𝗛𝗤 𝗶𝗻 𝗦𝘁𝗿𝗮𝗻𝗼𝗰𝘂𝗺, 𝗼𝘂𝗿 𝗗𝗲𝗻𝗻𝗶𝘀𝗼𝗻 𝗖𝗼𝗺𝗺𝗲𝗿𝗰𝗶𝗮𝗹𝘀 𝘄𝗼𝗿𝗸𝘀𝗵𝗼𝗽 𝗳𝗶𝘁𝘁𝗲𝗱 𝗿𝗲𝗮𝗿 𝗺𝗼𝘂𝗻𝘁𝗲𝗱 𝗵𝘆𝗱𝗿𝗮𝘂𝗹𝗶𝗰𝘀 𝗮𝗻𝗱 𝗼𝘂𝗿 𝗕𝗼𝗱𝘆𝘀𝗵𝗼𝗽 𝗮𝗱𝗱𝗲𝗱 𝘀𝗶𝗱𝗲 𝘀𝗸𝗶𝗿𝘁𝘀!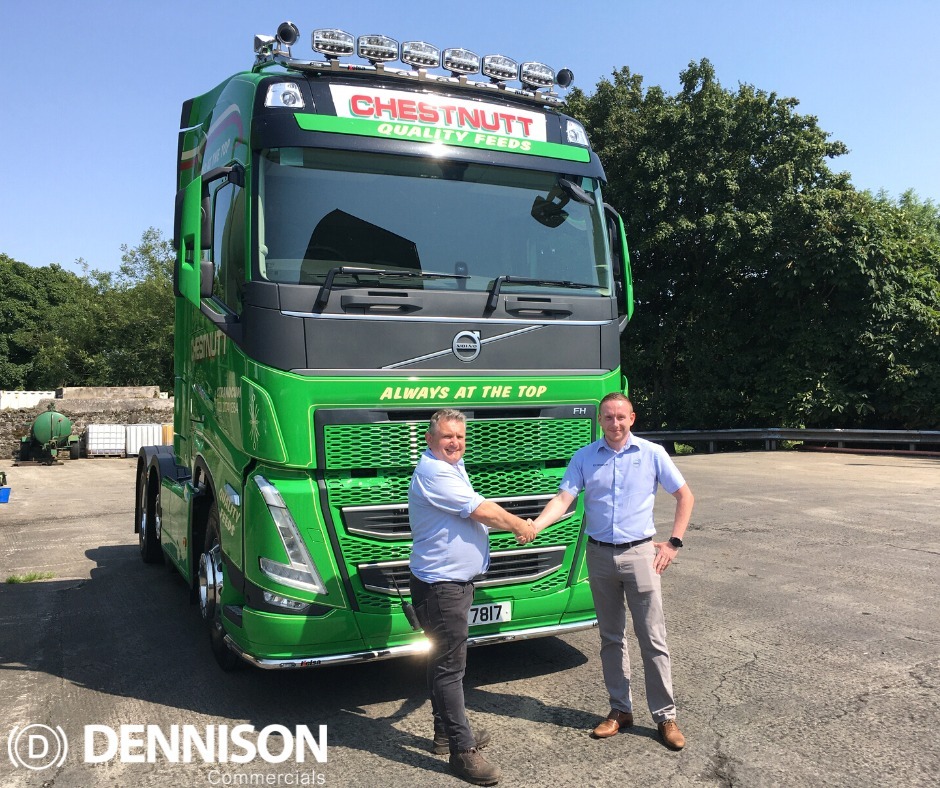 On delivery day, New Truck Sales Exec, Conan Hughes handed over the keys of the new wheels to Operations Director, Norman McConaghie!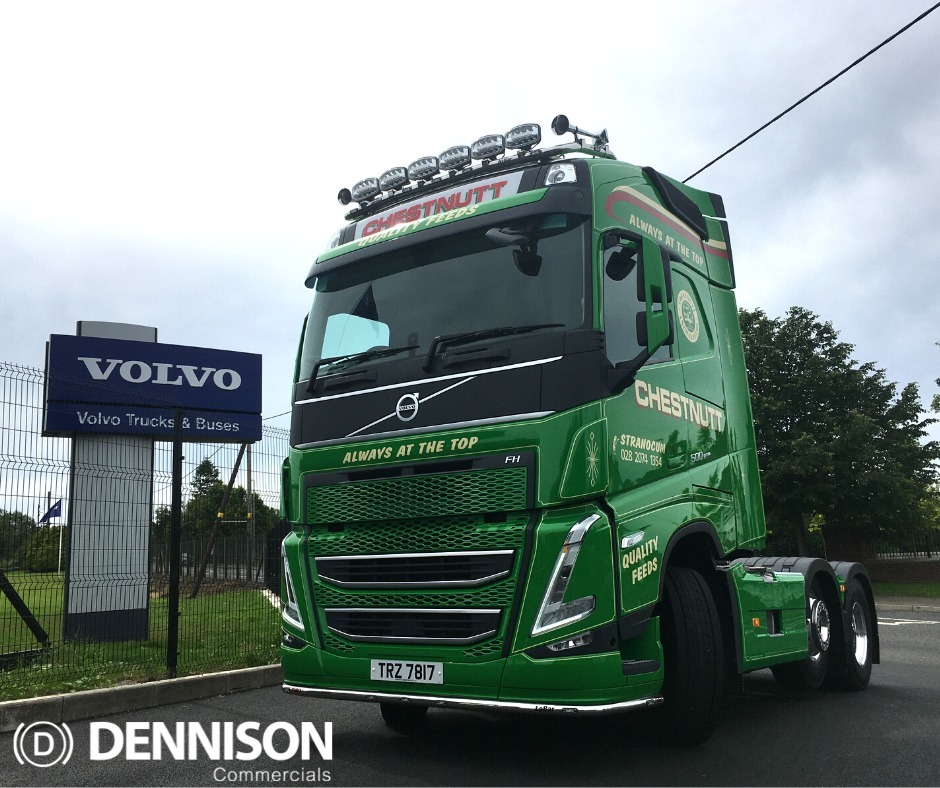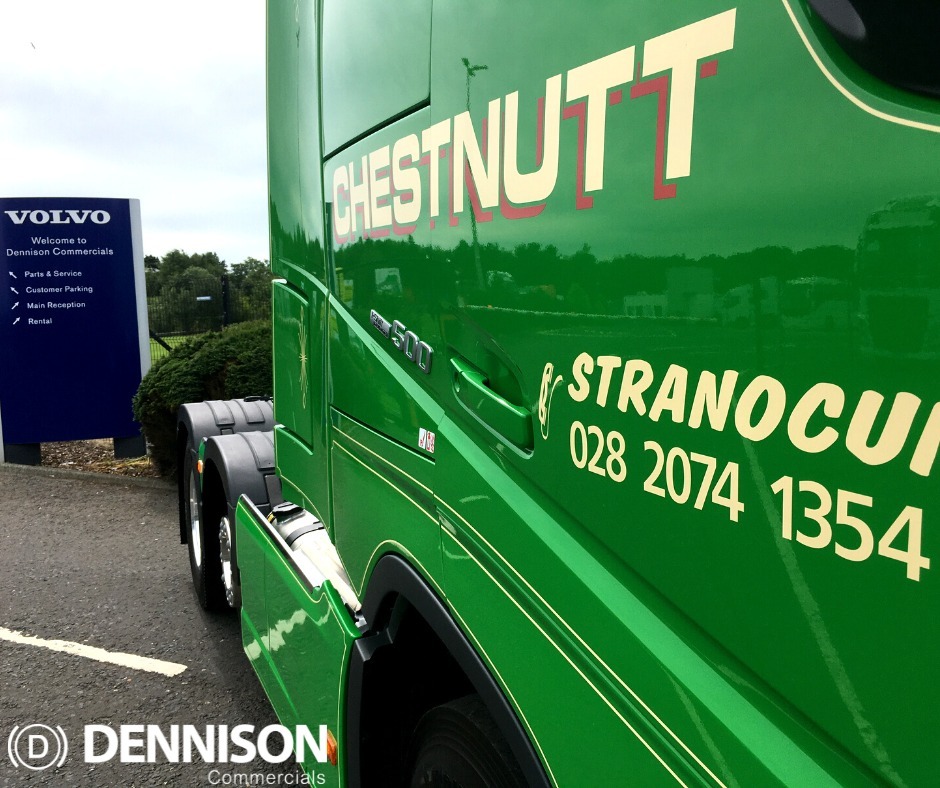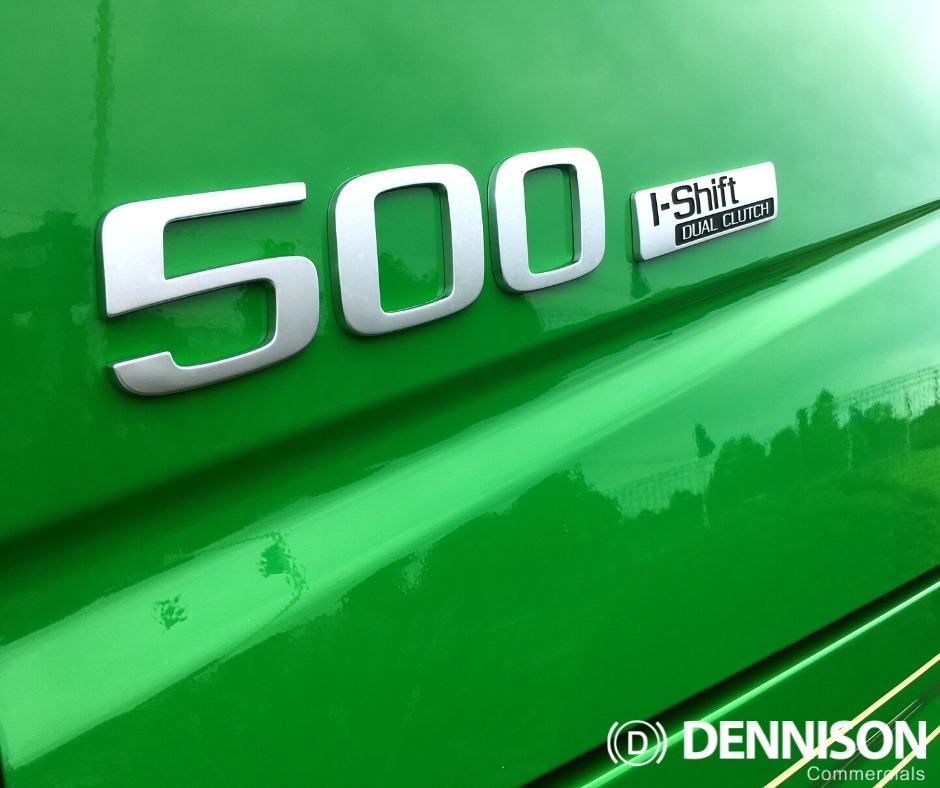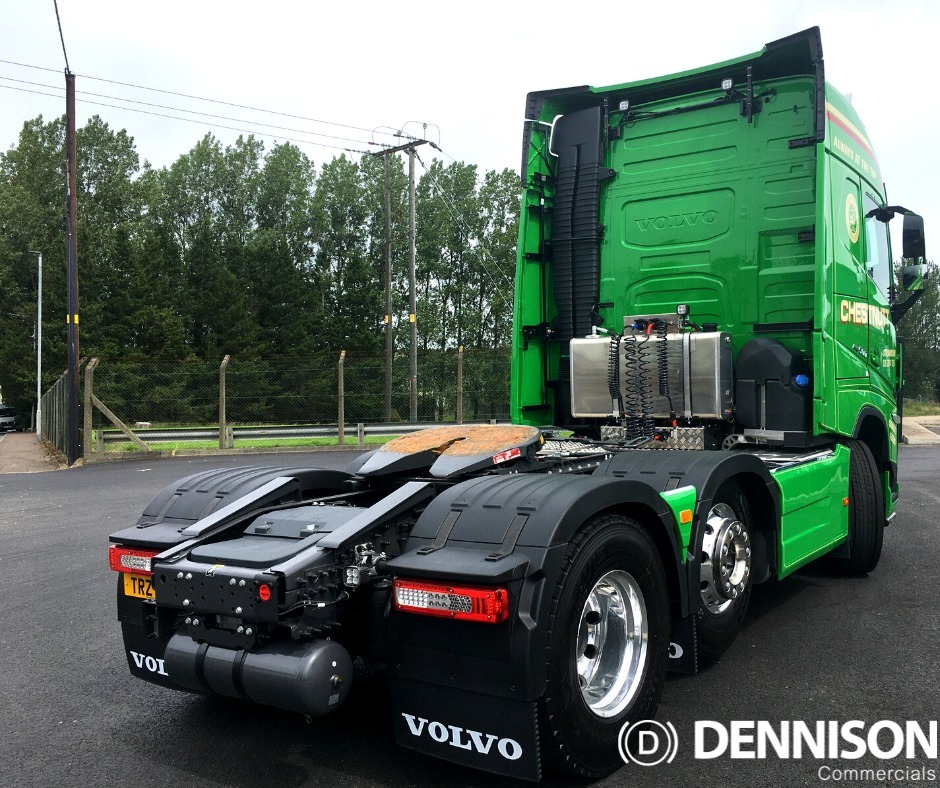 𝗔 𝗵𝘂𝗴𝗲 𝘁𝗵𝗮𝗻𝗸 𝘆𝗼𝘂 𝘁𝗼 𝗝𝗮𝗺𝗲𝘀 𝗖𝗵𝗲𝘀𝘁𝗻𝘂𝘁𝘁 𝗮𝗻𝗱 𝘁𝗵𝗲 𝘁𝗲𝗮𝗺 𝗳𝗼𝗿 𝗰𝗵𝗼𝗼𝘀𝗶𝗻𝗴 𝗗𝗲𝗻𝗻𝗶𝘀𝗼𝗻 𝗖𝗼𝗺𝗺𝗲𝗿𝗰𝗶𝗮𝗹𝘀! 𝗪𝗲 𝗰𝗮𝗻'𝘁 𝘄𝗮𝗶𝘁 𝘁𝗼 𝘀𝗲𝗲 𝘁𝗵𝗲 𝘁𝗿𝘂𝗰𝗸 𝗼𝘂𝘁 𝗼𝗻 𝘁𝗵𝗲 𝗿𝗼𝗮𝗱!