Manfreight take delivery of FIRST new model, Volvo FH trucks in NI!
Jun 07, 2021 @ 11:17
We were absolutely delighted to deliver this impressive fleet of 10, New Model FH Globetrotter XL 6x2 tractor units to Portadown based, Manfreight Limited!
The VERY FIRST New Model FH's in Northern Ireland.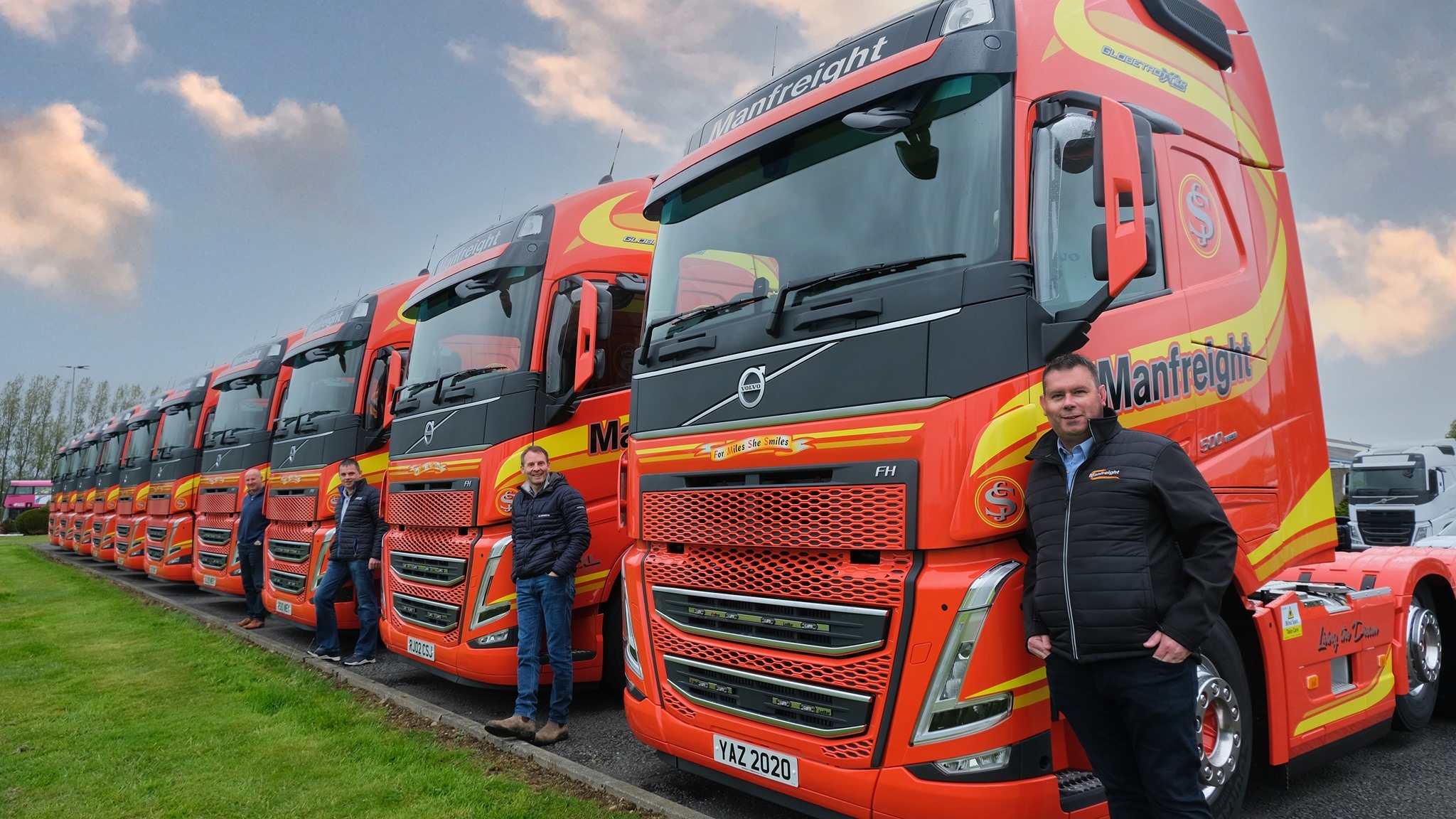 This fleet will be hard to miss, decked out in their signature orange & yellow livery, thanks to JB Graphics. All 10 trucks feature fresh styling, enhanced fuel-saving features and a driver focused interior.
They also come with leather interior, fridge, microwave, LED lights and Drive Plus + Package, as well as....
- Euro 6 I-Save Turbo Compound Engine.
- I-Shift 12 Speed automated gearbox
- 630 litre fuel tanks
- Dura-bright Polished Alloy Wheels.

Pictured at handover is Manfreight Managing Director, Chris Slowey, Dennison Sales Director, Rob Ireland, Dennison New Truck Sales Manager, Chris Arthur and Dennison Commercials Managing Director John Jenkins.
Chris Slowey, Managing Director at Manfreight, says: "My father started the business in 1976, we bought our first Volvos in 1978 and we've been Volvo fans ever since. We had the first version four FHs in Northern Ireland back in 2013, and we wanted to be the first again for this latest model. We have a very strong relationship with Volvo, I know and trust the team behind the build – so we have a reassurance in the quality of the product which is absolutely crucial in our line of work."
Congratulations Chris Slowey and the Manfreight team on your fantastic new trucks.
We wish you all many happy miles and thank you for your continued business.