Balloo Hire raise money for Chest, Heart & Stroke with new Telehandler
Nov 10, 2021 @ 14:28
Balloo Hire Centre gear up to raise money for Northern Ireland Chest Heart and Stroke with their branded, new JCB telehandler!
𝗪𝗲 𝘄𝗲𝗿𝗲 𝗱𝗲𝗹𝗶𝗴𝗵𝘁𝗲𝗱 𝘁𝗼 𝘄𝗲𝗹𝗰𝗼𝗺𝗲 𝗼𝘂𝗿 𝗗𝗲𝗻𝗻𝗶𝘀𝗼𝗻 𝗝𝗖𝗕 𝗰𝘂𝘀𝘁𝗼𝗺𝗲𝗿, 𝗕𝗮𝗹𝗹𝗼𝗼 𝗛𝗶𝗿𝗲 𝘁𝗼 𝗼𝘂𝗿 𝗕𝗮𝗹𝗹𝘆𝗵𝗮𝗿𝘁𝗳𝗶𝗲𝗹𝗱 𝘀𝗶𝘁𝗲 𝗳𝗼𝗿 𝗮𝗻 𝗲𝘅𝘁𝗿𝗮-𝘀𝗽𝗲𝗰𝗶𝗮𝗹 𝗽𝗵𝗼𝘁𝗼𝘀𝗵𝗼𝗼𝘁 𝘄𝗶𝘁𝗵 𝘁𝗵𝗲𝗶𝗿 𝘁𝘄𝗼, 𝗻𝗲𝘄 𝗝𝗖𝗕 𝟱𝟰𝟬-𝟭𝟴𝟬 𝗧𝗲𝗹𝗲𝗵𝗮𝗻𝗱𝗹𝗲𝗿𝘀!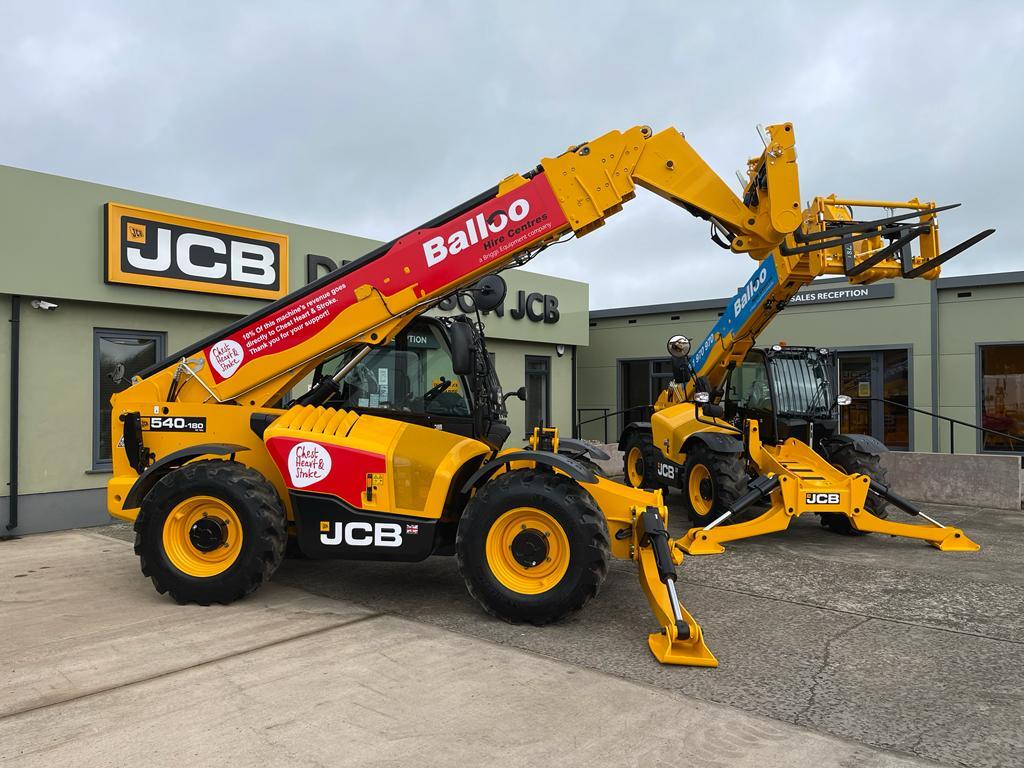 As you can see from the photos, one of the machines has been branded with red decals to help raise awareness and vital funds for NI charity, Chest, Heart & Stroke.
𝗘𝗮𝗰𝗵 𝘁𝗶𝗺𝗲 𝘁𝗵𝗲 𝗺𝗮𝗰𝗵𝗶𝗻𝗲 𝗶𝘀 𝗵𝗶𝗿𝗲𝗱, 𝗕𝗮𝗹𝗹𝗼𝗼 𝘄𝗶𝗹𝗹 𝗯𝗲 𝗱𝗶𝗿𝗲𝗰𝘁𝗹𝘆 𝗱𝗼𝗻𝗮𝘁𝗶𝗻𝗴 𝟭𝟬% 𝗼𝗳 𝘁𝗵𝗲 𝗿𝗲𝘃𝗲𝗻𝘂𝗲 𝗿𝗮𝗶𝘀𝗲𝗱 𝘁𝗼 𝘁𝗵𝗲 𝗶𝗻𝗰𝗿𝗲𝗱𝗶𝗯𝗹𝗲, 𝗹𝗼𝗰𝗮𝗹 𝗰𝗵𝗮𝗿𝗶𝘁𝘆!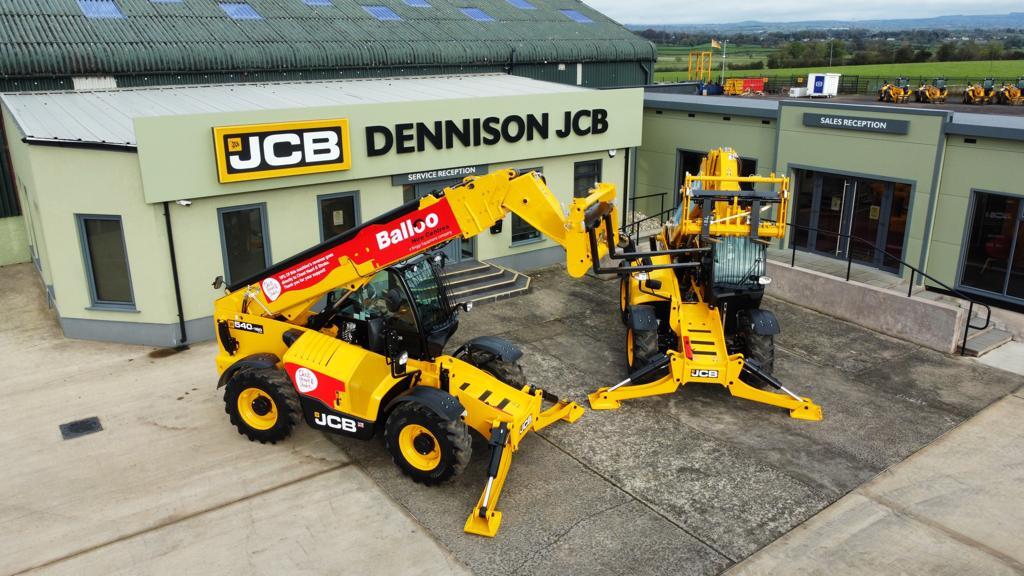 A big thank you to the Balloo team for choosing Dennison JCB! We're certain a lot of money will be raised with this fantastic machine and wish the team the best of luck with all their fundraising efforts!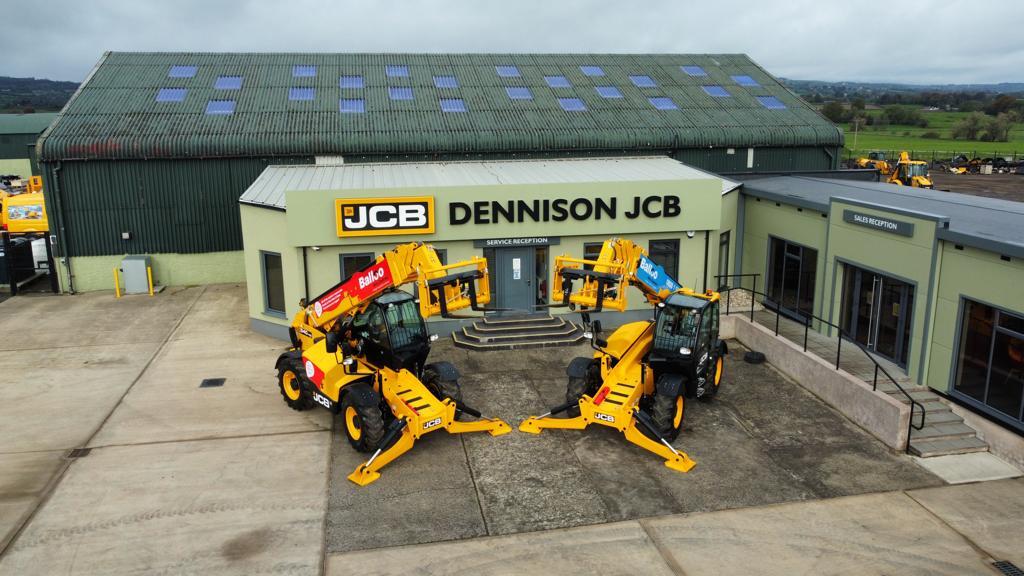 To book the new telehandler with Balloo - contact the team today!
Call: 02890 458 080
Email: Belfast@balloohire.com
Book Online: www.balloohire.com